Twin Peaks


Wild Onion
Grand Jury Music [2014]



Fire Note Says: Chicago's Twin Peaks show off their many different sides.
Album Review: I like it when a relatively new band swings for the fences. That is how I feel Chicago's Twin Peaks approached their sophomore album, Wild Onion. Earlier this year the band hinted that this record would be Stones meets Beatles meets noise rockers meets melancholy which seemed to be a set up for an entertaining ride. They also come out of the gate here doubling their debut's length as Wild Onion clocks in at 41 minutes.
Now, this bigger imprint on the music scene could work for or work against a band like Twin Peaks. The album contains 16 tracks of everything above and a quick halfhearted listen would come off to the listener as fragmented and indecisive. The good news is that as you dig into this onion it is more sweet than spicy. Right from opening track "I Found A New Way," you hear a Tame Impala guitar effect strumming away before frontman Cadien Lake James launches his very Jagger like vocals with a little ferocity. From here you think Wild Onion is going to be a good garage rocker but it turns out to be much more than that.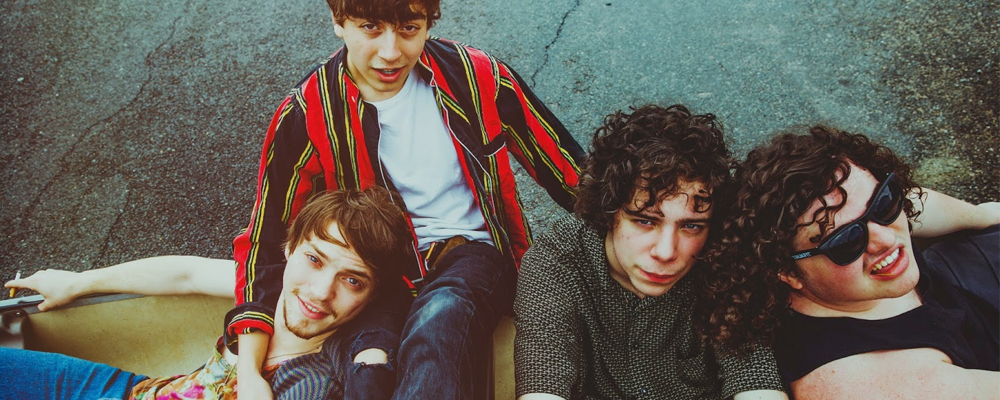 "Strawberry Smoothie" has a big glam rock groove to it while "Mirror of Time" goes all Sgt. Pepper on you. "Ordinary People" has a breezy Kinks vibe going on while the speedy and noisy "Fade Away" takes a page out of Ty Segall's book. All of these styles could get confusing but Twin Peaks do a great job sequencing this record's 16 tracks because they keep the tempos moving up and down and the genres rotating so that there is anticipation for what comes next.
This multi-side approach to Wild Onion will leave some listeners on the sideline because it will be too ADHD for them. To really get Twin Peaks on this album you must be able to swing with the groove. They really sound seasoned no matter which approach a song takes but overall a little refinement on Wild Onion would turn it from a really good record to a really great album. I wavered on my overall rating several times but ultimately I believe where I landed is the correct grade. Twin Peaks showcase so much potential here and that is what you want to hear from a band at this point in their career. I think they will easily transition all of these great ideas and sounds into a third LP that should be on everyone's radar because it has potential to be that great record Twin Peaks clearly has in them!
Key Tracks: "I Found A New Way" / "Mirror of Time" / "Telephone"
Artists With Similar Fire: The Rolling Stones / Motel Beds / Ty Segall

Twin Peaks Website
Twin Peaks Facebook
Grand Jury Music
– Reviewed by Christopher Anthony
Latest posts by Christopher Anthony
(see all)