Medicine


To The Happy Few
Captured Tracks Records [2013]



Fire Note Says: After an 18 year hiatus, the original line-up conjures up a dose of psychedelic excellence.
Album Review: There have been reunions aplenty of late. From our beloved Guided By Voices to Archers Of Loaf, Dinosaur Jr. and The Dismemberment Plan, but none are as unlikely or as successful as this. Often compared to My Bloody Valentine, Medicine was indeed the Los Angeles equivalent of those shoegaze pioneers who also happened to end a long silence this year. The parallels don't stop there either – Medicine's first LP was released by Creation Records in 1992. Their second album, The Buried Life, is considered by most to be their creative peak. And after a very good 1995 record (Her Highness) they called it quits. Perhaps best known for supplying a song for the movie The Crow, Brad Laner and company never reached the heights their cross-Atlantic peers enjoyed. In fact, they have been all but forgotten. A reboot in 2003 as an electro-pop outfit with Bruce Lee's daughter Shannon on vocals did not help. So as Captured Tracks was preparing a reissue of the first two albums multi-instrumentalist Laner, vocalist Beth Thompson and drummer Jim Goodall took stock of the musical landscape and wisely determined that the stuff they were doing ion the nineties was kind of in vogue again and buried the hatchet, went back into the studio and put together a record every bit as satisfying as their best work.
The formula wasn't changed all that much. All that made Medicine such a great band in the first place is to be found within Happy Few's ten tracks. It is really remarkable how much this sounds like would have been the follow-up to Her Highness. Thompson's airy vocals are buried deep in the mix with tons of reverb and Laner's technical wizardry is truly a match for Kevin Shields. The effects are used in fascinating ways. At times keyboards sound like guitars and guitars like keyboards. It's a dense wall of sound, bristling with ideas. Themes and instruments come and go, melodies evaporate and morph into entirely new things. Each song is akin to a kaleidoscope being turned and all the colors and shapes shift around seemingly at will. This surplus of ideas is dizzying and it took me a few listens to discern any kind of pattern or structure. What kept me going back into this album was the sublime drumming of Jim Goodall. He plays with a controlled bombast that moves each song along effortlessly. In spite of all the noise and surprising turns it's an amazingly easy record to get through – and Goodall is a big reason why. And that's saying a lot for an album that is essentially hookless.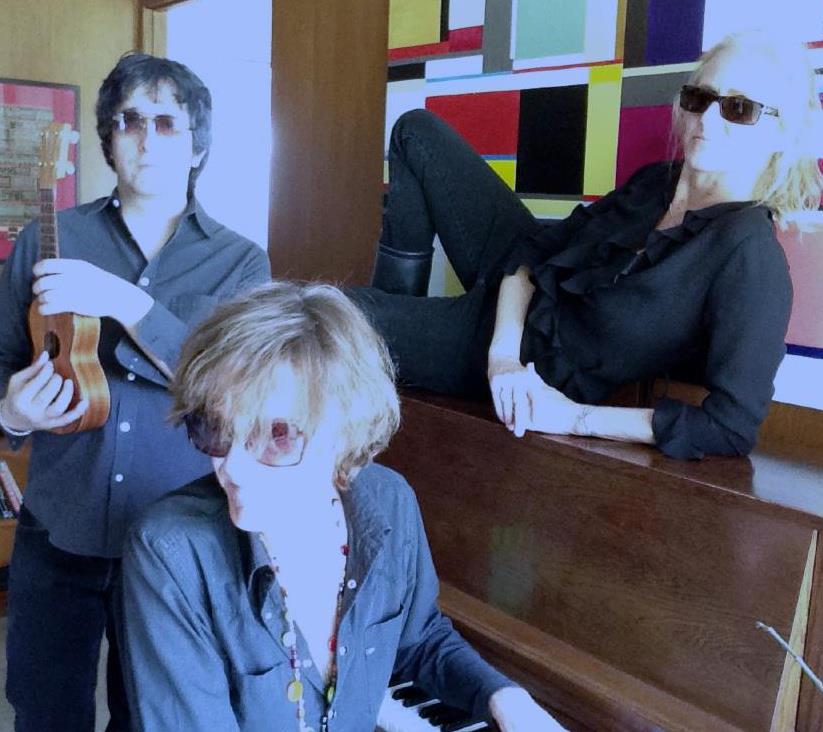 Though difficult to pinpoint individual tracks for additional attention, there a couple of true standouts. Take the first song, "Long As The Sun." It has the hazy, narcotic feel of shoegaze but is injected with enough good old California sunshine to make it sound damned near jubilant. They wisely follow that up with the 60's indebted psych track "It's Not Enough" that boasts a great uber-EQ'ed guitar line that Iron Butterfly, Strawberry Alarm Clock or The Electric Prunes would have loved. Then there is the quasi-ballad, "All You Need To Know." as a change of pace it works well but as an artifice of Laner's growth as a songwriter it functions more as a template for what could have been in those lost 18 years. Although he's been busy recording as Electric Company and working with people like Brian Eno and M83, it is with collaborators such as Thompson and Goodall that his vision really comes to life.
Maybe it's just dumb luck that the wheel has turned in Laner's favor. To The Happy Few sounds exactly like a Medicine album should. It sounds like 1993. And oddly enough, it sounds exactly like 2013 as well. Now that's a neat trick.
Key Tracks: "Long As The Sun", "All You Need To Know", "It's Not Enough"
Artists With Similar Fire: My Bloody Valentine / Ride / The Besnard Lakes
Medicine Facebook
Captured Tracks Records
-Reviewed by Scot Lade
Latest posts by Scot Lade
(see all)