Green Day


¡Tre!
Reprise/Warner Bros. Records [2012]



Fire Note Says: Green Day close out the album trilogy.
Album Review: I knew going into a three album release that Green Day would really need to step up to the plate to pull it off. One album is hard enough and for the band ¡Uno! was a quality start but then ¡Dos! seemed to take several steps backwards. So the question is – does ¡Tre! make a rebound for Green Day? The short answer is not really.
Green Day of course bring back the more free spirited vibe that filled the first two installments but like ¡Dos! it seems to be missing some of the passion of why the band makes music in the first place. There are plenty of pop punk numbers like the rollicking "8th Avenue Serenade" and "Sex, Drugs & Violence" but they unfortunately do not hold a memorable place in the track list after the album concludes. This is the true underlining theme on this record but there are still some pieces here that do not make ¡Tre! a total wash for fans that still want to finish off the trilogy.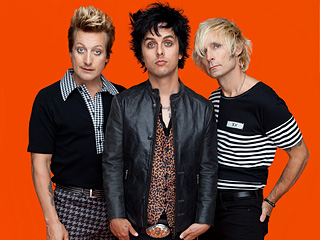 The album, by intent, was supposed to be a little more subdued and on the opening track "Brutal Love" you get a very soft ballad that takes a stroll complete with horns. What I like about the song is that it is different and the song builds into a large theatric ending which works. The single "X-Kid" also succeeds because it brings the band's current place in the music spectrum to the forefront as the song makes reference to the end of the road for the group. Interesting idea as I don't expect Green Day to keep turning out Dookie but a true attempt at putting out an album that highlights not only Billie Joe's singing but the solid punk musicianship of the band. Maybe next time.
Key Tracks: "Brutal Love", "X-Kid", "Missing You"
Artists With Similar Fire: MxPx / New Found Glory / Fall Out Boy
Green Day Website
Green Day Facebook
Reprise/Warner Bros. Records
-Reviewed by Christopher Anthony
Latest posts by Christopher Anthony
(see all)