The xx


I See You
Young Turks [2017]


Fire Note Says: The xx takes a big step forward on I See You.
Album Review: The xx, the London trio consisting of Romy Madley Croft, Oliver Sim and Jamie Smith, have released their third album, and their first in five years. Of course, Smith's 2015 release In Colour is important here due to his production on I See You. His fingerprints are all over this new album; the beats are up front and center when compared to The xx's previous work. Your enjoyment of I See You will hinge on whether this new direction is right for you. In my estimation it reinvigorates a formula that would've run stale if The xx had simply done what they've done before.
The first two singles from I See You, "On Hold" and "Say Something Loving," both feature vocal samples and a prominent beat. Madley Croft and Sim's guitars and vocals have a strong interplay that get held together with Smith's backing beats. That light hip hop feel playing with the dream pop foundation makes for a fresh new sound. What makes this from becoming a gimmick is the restraint that Smith uses – rather than exploding into a cheesy rock anthem The xx stay true to themselves by letting their songs fade in and out. It works.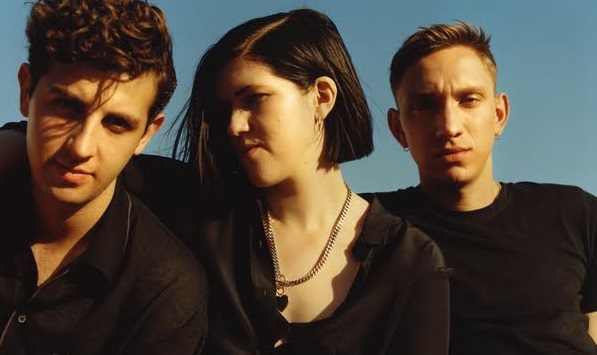 While those two tracks are the boldest announcements of The xx's direction on this album, the other tracks benefit greatly from the uptempo. "A Violent Noise" has the typical interplay between Madley Croft and Sim, but they allow their bass and guitar to come front and center. It's a nice touch that they hint at their power without flaunting it. Again, restraint and discipline are the rules of the day. "Replica" and "Performance" also mark a step forward in The xx's storytelling and lyrics. Ambience was formerly the focus of The xx, but now they're stretching their muscles with all of their tools (i.e., vocals, instruments, lyrics). They're up to the task.
Sim's vocals were hit and miss in the past; there is something about him singing with Smith's prominent backing beats that add something to his voice. That factor makes the entire album rush by; there is no filler here. I See You may divide The xx's fanbase due to its departure from dream pop to just plain ol' pop. Rather than seem like a relic of the music scene 5-10 years ago, they sound crisper, more modern, and more relevant than ever.
Key Tracks: "Say Something Loving" / "On Hold" / "A Violent Noise"
Artists With Similar Fire: Jamie xx / Stars / Crystal Castles
The xx Website
The xx Facebook
Young Turks
– Reviewed by Matthew Heiner
Latest posts by Matthew Heiner
(see all)