Martin Courtney


Many Moons
Domino Records [2015]


Fire Note Says: Hear the smooth warm sounds from Real Estate frontman Martin Courtney.
Album Review: Several other members of Real Estate have already ventured out with side projects like Ducktails and Alex Bleeker and The Freaks, so the time seems right from frontman Martin Courtney to strut his stuff. Honestly – is there a better voice out there right now on the indie scene than Real Estate's frontman Martin Courtney? I would argue that his soft and memorable tone is in my top ten, so for me his debut solo record on Domino is a must.
Now, like other artist that step outside their current day job, listeners have come to expect and hear something unique. Maybe Martin doing reggae or bubblegum pop would be cool – or Courtney goes punk! Alright – if that is your hope please pass on this album because Courtney stays in his wheelhouse and gives you a warm and mellow record that dabbles in a classic psychedelia which walks the modern folk line with plenty of breezy compositions. Many Moons is one step sideways from a Real Estate record, which is a good thing, as you can tell there is not a full band support behind him. Instead you get a more inward songwriting process that talks about being a father and life on the road at this point in his journey. That material alone drives Many Moons and gives it purpose.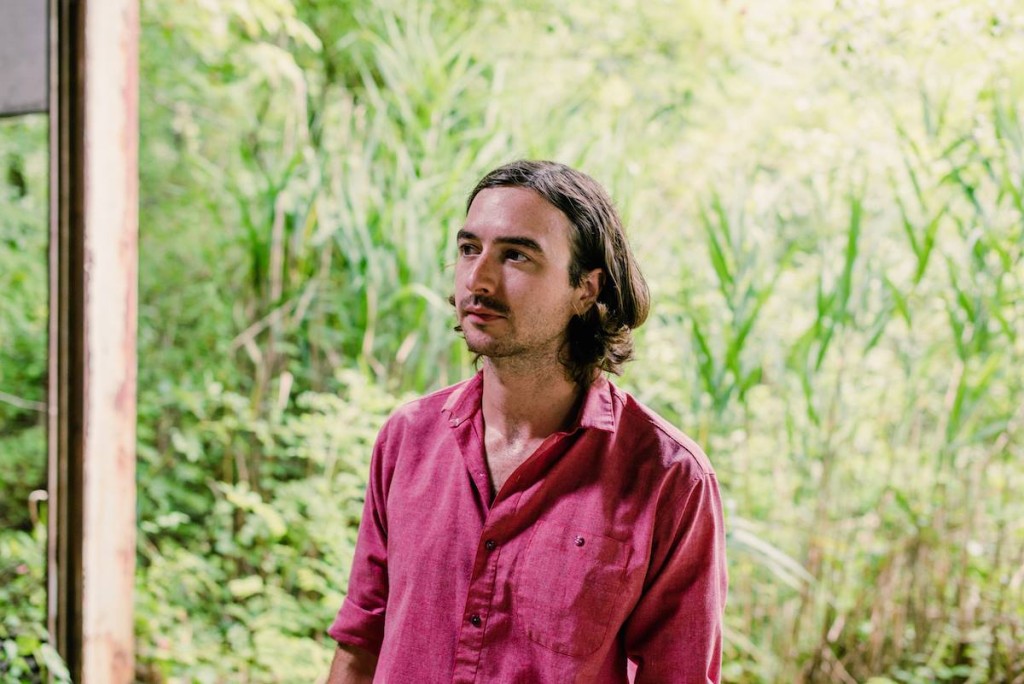 Many Moons is a put on a play record as it just comes off so smooth. One surprise you will find in the record is that the instrumental title track kicks off the second side of the album and offers a fresh perspective on what Courtney can do. It is a little shake up in formula that cuts the record from being too similar. Also tracks like, "Northern Highway" and "Foto" are inches away from being a Real Estate track and easily could have been included on the last year's Atlas (2014). The best part about them is that they don't sound like retread but are just an honest take on the songwriter Courtney plus give the listener a familar perspective.
If you are a Real Estate fan, Many Moons should be added to your collection. It is an album that is timeless and even though there are similar mid-tempo moments that hold the record back just a bit from greatness, Courtney's vocals carry it through. Many Moons is an interesting mix of sunny California with a rainy England that all works together and creates a very listenable rainbow. Follow it for gold!
Key Tracks: "Foto" / "Northern Highway" / "Airport Bar"
Artists With Similar Fire: Big Star / Ryley Walker / The Ocean Blue

Martin Courtney Website
Martin Courtney Facebook
Domino Records
– Reviewed by Christopher Anthony
Latest posts by Christopher Anthony
(see all)