Axis: Sova


Early Surf
God? Records [2015]



Fire Note Says: Early Surf puts the depth and nuance at your control.
Album Review: Wand's Ganglion Reef was one of my favorite albums of last year—our favorite garage rock prodigy, Ty Segall, hand-picked the band's album for release (with help from Drag City Records) on his God? label. The God? imprint is back again to introduce Chicago-based Axis: Sova. The solo project of Brett Sova in the studio, a full band on the road, Axis: Sova's second LP Early Surf takes its cues from many of the garage rockers of the past, buzzing, scuzzing, and fuzzing its way into our ears. Axis: Sova takes the Nuggets concept and transforms it with a nod to Hendrix (Axis: Sova is, as you might have guessed, a direct call out to Axis: Bold As Love).
Early Surf's journey isn't hard to describe: amp stack, check; volume knob cranked, check; fuzz and wah wah pedal, check; and plug in guitar, check. As harshly minimalistic as that sounds, it's not meant as a slight. It impresses me that "Afflicted Taste," "Ask Me About My Smell," and "Fractal Ancestry" can produce a busy buzz and playful dynamics. My problem is when Early Surf spins off on a guitar-based tangent, or diverts into shorter pieces, it's hard to maintain interest. "Blinding White" takes Bee Thousand/Alien Lanes acoustics and mashes them with an underdeveloped, muffled Hendrix-style acid freak out. "Secret Hand" begins with a nice swirling vibe that wants to build, but it only fizzles out a mere two minutes later. While "Ask Me About My Smell" impressed me with its power, its six-minute run time ran down guitar avenues that felt like improvised, abstract, and soulless. The finale and title track "Early Surf" grooves like early Black Keys, but does very little to break out of that structure.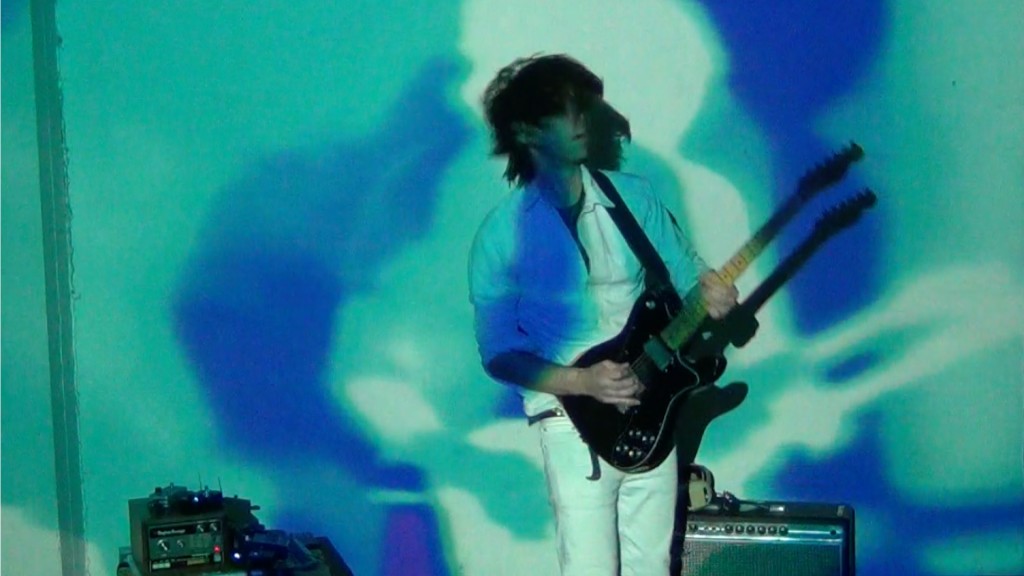 Let me make sense of my opening tag line: Early Surf is a headphone album through and through. A listening experience such as a car stereo could show its recording flaws—which are deliberate—but a pair of cranked headphones is the ideal listening environment. Axis: Sova distorts already effects-laden vocals while at the same time showing some production restraint; and it's hard to find a consistent stylistic thread, aside form the aforementioned 60's garage homage. It's really a shame too because all my favorite keywords are here: Hendrix influence, garage, fuzz, Segall, etc. etc. But here's hoping Axis: Sova's next release can break through thhe elusive persona and let a little light shine through without blinding him to the positive elements of his sound.
Key Tracks: "Afflicted Taste" / "Dictator of a Flower" / "Early Surf"
Artists With Similar Fire: Wax Fang / The Stooges / Jimi Hendrix
Axis: Sova Website
Axis: Sova Facebook
God? Records
-Reviewed by Christopher Tahy
Latest posts by Christopher Tahy
(see all)