Taking Back Sunday


Happiness Is
Hopeless Records [2014]



Fire Note Says: Taking Back Sunday's sixth album is highly listenable.
Album Review: Taking Back Sunday is one of those bands that keeps churning out albums with little fanfare but with a polished, professional sound. Happiness Is is the New York band's sixth studio album and seemingly the band's sixth iteration as well. This album finds the band more reflective and grown up, and the music matches that with a variety of sounds. You're not just going to hear guitar-fueled-angsty-punk-rock (although you will hear that) but also something more.
The intro, "Preface," is an instrumental piece driven by strings that leads into the album's lead single, "Flicker, Fade." "Flicker, Fade" is a great rock song and finds the band playing to its strengths. The hooks work, Adam Lazzara's vocals are spot on and not overwrought, and the sound stays on this side of sunny. Those strings from "Preface" also make an appearance during the song's breakdown. The next track, "Stood A Chance," is a poppier than "Flicker, Fade" and shows that the band is basking in the challenges that life presents.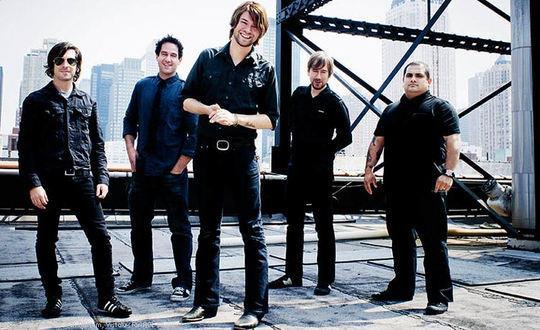 "Better Homes and Gardens" is an outstanding title for a song about a marriage that is falling apart. The song itself is a bit self-wallowing, but that title redeems it with a winking sense of humor. There is also a hint of understanding that is hidden amongst the pain of loss. Album ender "Nothing At All" is much more subdued in its approach; soft with harmonizing backing vocals it rounds out the album in a surprising way.
Happiness Is should appeal to anyone who appreciates rock music. Taking Back Sunday have both honed their sound and opened up that sound in new manners. The album's title allows you as the listener to complete the sentence. There are happy, sunny spots to be found on this LP as well as their opposites. And while it's well-executed and often interesting, the album is missing a defining moment or two that would make it memorable. That keeps Happiness Is from taking home the gold.
Key Tracks: "Flicker, Fade" / "Nothing At All"/ "Better Homes and Gardens"
Artists With Similar Fire: The Used / New Found Glory / AFI
Taking Back Sunday Website
Taking Back Sunday Facebook
Hopeless Records
-Reviewed by Matthew Heiner
Latest posts by Matthew Heiner
(see all)