Wussy


Attica!
Shake It Records [2014]



Fire Note Says: Wussy rivals their best with addictive Attica!
Album Review: The upward progression of a band is the reason people should stick with a group and follow their career. Too many people are stuck on shuffle these days and Spotify makes it so easy to skip around. I know that is why I love vinyl so much because when you let the A-side play you are making a commitment. Bottom line is – if you are a fair-weather fan then you are missing out. That little diatribe brings us to Cincinnati group Wussy and their fifth record Attica! which finds the band in their prime after nine years in the game.
The band lead by co-lead vocalists/songwriters Chuck Weaver (Ass Ponys) and Lisa Walker have now been at it since their 2005 debut Funeral Dress. With each album, the five piece group keeps pushing their limits and tightening down their sound. This is the waiting payoff as Attica! rivals their strongest work with its organic quietness and catchy imperfect rock. Opener "Teenage Wasteland" is their small tribute to the Who that references "Baba O'Riley" but is a track that is easy to identify with if you reflect on past bands that never left your player growing up. It is a great warm up track to the rocking dark storm that is "Rainbows & Butterflies." It represents the heaviest riff rocking song the band has released in some time and has Cleaver throwing out lines like "I want to send you to another time zone" and "I'm gonna kill you – with goodness and light" as the track is noisy, feedbackish and even better as you turn the volume up. The best part is that it doesn't sound odd in the mix even though Cleaver's warble type vocals are far different to Walker's note perfect delivery. In fact, the mixed vocals seem to be even more cohesive on Attica! and are a strength. The building "North Sea Girls" is impressive as it moves from a beginning simple arrangement into the full band chiming in as Walker just changes her tempo but never changes her tone. These little things keep Attica! fresh.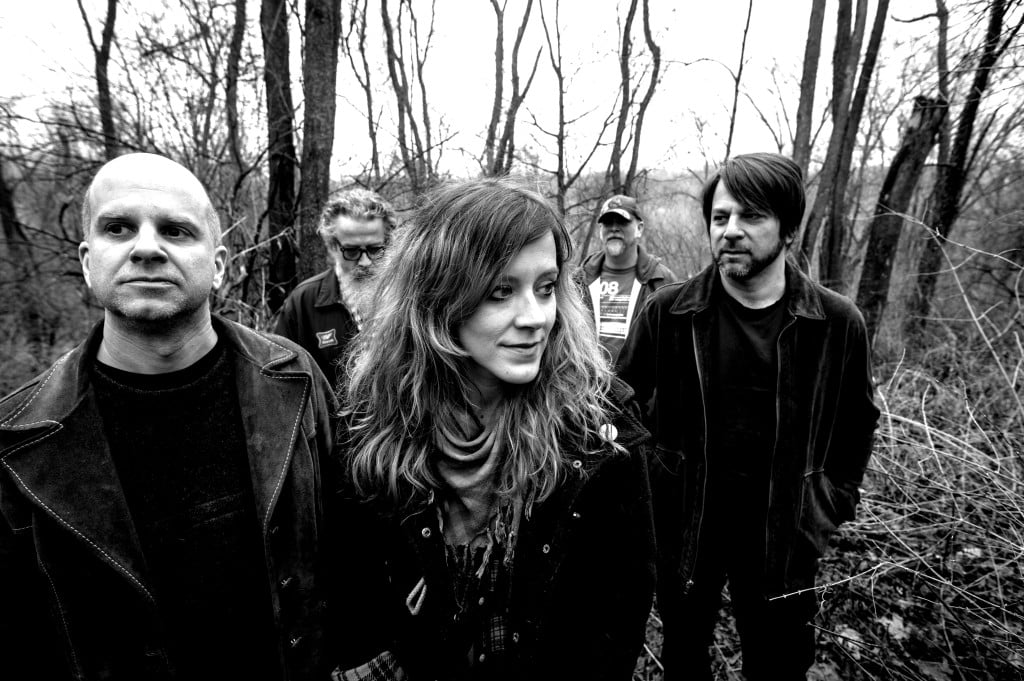 The rest of Attica! plays out how you would hope as both singers step up their game on "To The Lighting" which features several dynamic interweaving vocals and showcases how Wussy works. Then there is the ballad "Home," which is one of the best tracks the group has penned as its Americana sway is addicting especially as Walker desperately states "I will offer up my soul to take, If I don't find you and bring you home." The closing duet, "Beautiful" has another memorable line of reflection as Cleaver delivers "I'm not the monster that I once was; 20 years ago I was more beautiful than I am today." It is a fitting end to a solid album. Attica! shows that the group is road tested, well-seasoned, and have firmly zeroed in on their sound that if given the chance could finally break Wussy out to the masses.
Key Tracks: "Rainbows & Butterflies" / "To The Lightning"/ "Home"
Artists With Similar Fire: Heartless Bastards / Sonic Youth / Yo La Tengo

Wussy Website
Wussy Facebook
Shake It Records
– Reviewed by Christopher Anthony
Latest posts by Christopher Anthony
(see all)