Pink Mountaintops


Get Back
Jagjaguwar Records [2014]



Fire Note Says: Pink Mountaintops bring us a mixed bag of instantly catchy drug and sex saturated rock, and some rather understated moments with their latest release, Get Back.
Album Review: I have been a regular listener of Pink Mountaintops since their 2004 self-titled debut LP. They have become a reliable dose of sex, drugs and rock and roll fused psychedelic rock in my musical library. Each album from the Stephen McBean fronted band has provided at least three or four instantly catchy tracks. Tracks that draw you to the band and the album. Tracks so enjoyable that they might make you ignore the rest of the album. If you fall for that instant gratification, you will miss the beauty of those past Pink Mountaintops records.
Not so much on Get Back.
Get Back quasi-continues Pink Mountaintops' modus operandi. On an initial listen, a handful of tracks digs right in and makes a home in your inner ear. Album opener "Ambulance City" sets things in motion. It is a chugging monstrosity of a track. Pure rock and roll. It is destined to be a classic Pink Mountaintops' song.
"North Hollywood Microwaves" is one of the dirtiest songs I have heard in a long while. Donkey ejaculate references aside, this is an insanely catchy track. Does the end of the track get a bit ridiculous? Sure, but where else are you going hear Annie Hardy (of Giant Drag fame) go on and on about her love of all kinds of interspecies male sauce? Nowhere, that is where. A spunky, jazzy track you need to hear to believe. Pun intended.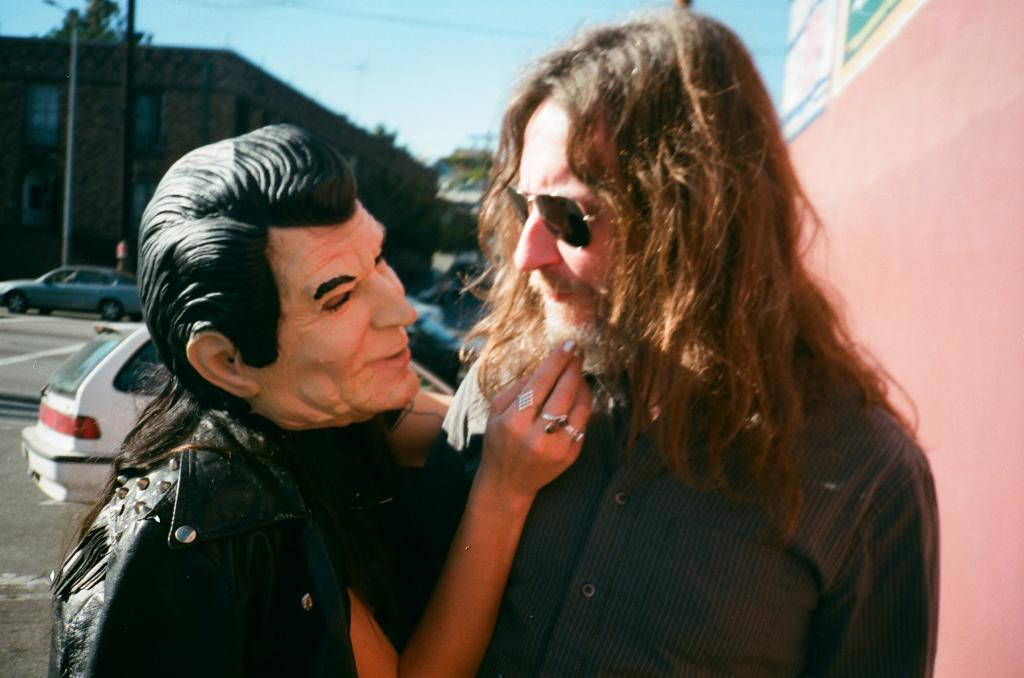 Other standouts are "Sixteen," a fast-paced quick hitter and the sprawling final track "The Last Dance." I also enjoyed "The Second Summer of Love" and "Sell Your Soul," but those tracks did not standout to me until after multiple listens and wear out their welcome on some listens.
What is missing for me are the quieter vocal driven tracks that McBean does so well. I love getting lost in his voice, but there is no equivalents to Axis of Evol's "Comas," or Pink Mountaintops "Tourist in Your Town" and "I (F*ck) Mountains" to be found on the new release. Get Back is only 10 tracks long, but it feels much longer. Sometimes less is more, as was the case of the 7-track Axis of Evol and their 8-track debut.
Overall, I enjoyed Get Back. The highlights are high and outshine the lesser tracks, but I still have to hit the skip track button on too many occasions to call it a great album.
Key Tracks: "Ambulance City," "North Hollywood Microwaves," "Sixteen"
Artists With Similar Fire: Black Mountain / Explosions in the Sky / Wooden Shjips

Pink Mountaintops Website
Pink Mountaintops Facebook
Jagjaguwar Records
– Reviewed by Daniel Taylor
Latest posts by Daniel Taylor
(see all)