Eternal Summers


The Drop Beneath
Kanine Records [2014]



Fire Note Says: Eternal Summers bring some warm jangle and bit of searing punk to melt away this year's seemingly eternal winter.
Album Review: Roanoke, VA trio Eternal Summers give their listeners another steady dose of jangly dream-punk with their newest release, The Drop Beneath. I had not listened to Eternal Summers since their debut LP Silver. After giving The Drop Beneath a spin or two, I regret not keeping a better tab on them. This is a fine album. Not perfect, but a nice diversion nonetheless.
They have lost a bit of their lo-fi sound, opting this time to up their level of production by collaborating with Doug Gillard (Cobra Verde, GBV) as a producer. If you are familiar with his work, you know what he can bring to a band. His musicianship and experience serve the band well. He has ushered guitarist/vocalist Nicole Yun, bassist Jonathan Woods and drummer/vocalist Daniel Cundiff into a mature and refined sound.
Their sunnier pop moments on The Drop Beneath shine through. Album opener "100" and the third track, "Gouge," spin around in your head and are jangly pop perfection. This was what I expected from Eternal Summers.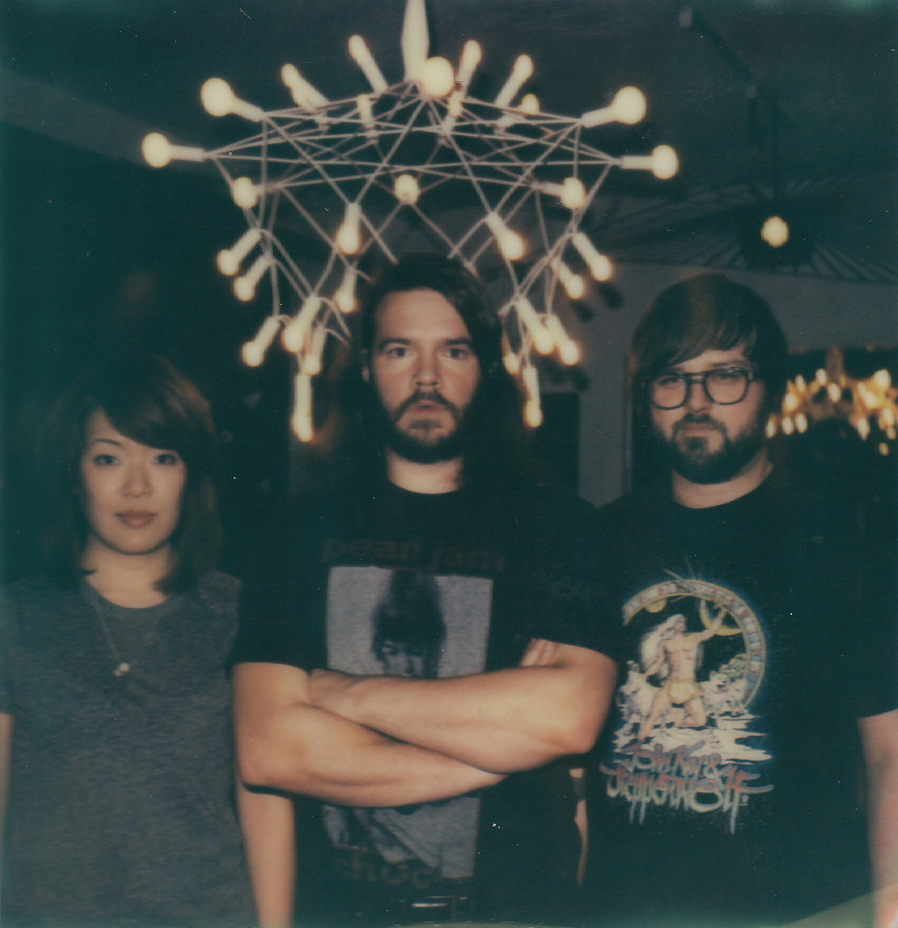 What I did not expect was how Eternal Summers delves into some heavier, punkish moments that evoke last year's stunner band, Savages. They may even draw a bit of an Electrelane comparison on tracks "The Drop Beneath," "Make It New" and "Never Enough." These songs really grabbed me. I like the direction the band has taken. It is a little heavier and frenzied. I would like to see the group focus on this style of music on future albums as they show a knack for it.
"The Drop Beneath," the closing track of the album, is the most stunning song I have heard from Eternal Summers. It clocks in at over 7 minutes, but just breezes by. Taut drumming and edgy guitar crunch frame Yun's voice, begging you to repeat the track over and over again.
Not all the tracks have the same allure. The slower songs cut into the pacing and I found myself skipping them to get to the meat of the album. None of the tracks are outright bad, they just sound like filler.
The bottom line is: If you enjoy jangle pop/punk with female vocals, you should check out The Drop Beneath.
Key Tracks: "The Drop Beneath," "Gouge," "Never Enough"
Artists With Similar Fire: Savages / Electrelane / Velocity Girl

Eternal Summers Website
Eternal Summers Facebook
Kanine Records
– Reviewed by Daniel Taylor
Latest posts by Daniel Taylor
(see all)