Eyelids


"Segulls Into Submission" b/w "I Can't Be Told"
Off Records [2014]


This 7-inch is the first taste of some new Eyelids material. The group has quite a collective history of creating music for some of the most legendary indie songwriters ever. Not only were these longtime Portland, Oregon collaborators the principal instrumentalists for Robert Pollard's post Guided By Voices band Boston Spaceships for over eight releases, but they have also worked in recent years with Stephen Malkmus, The Decemberists, Elliott Smith, Sam Coomes of Quasi, Black Prairie, Jason Lytle of Grandaddy, Loch Lomand, Damian Jurado and Peter Buck.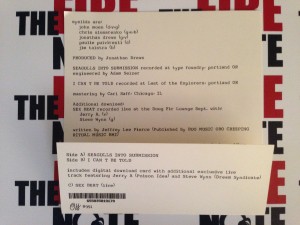 The A-side, "Segulls Into Submission," is a true slice of indie pop. I am a sucker for this Teenage Fanclub/Matthew Sweet meets Flying Nun type of sound and this single brings it on full force. It is a track that just doesn't get old right down to its excellent closing minute that is absent of vocals and just soars with its guitars and drums. The B-side, "I Can't Be Told", is exclusive to this release. It is a simple but effective number that just repeats its title throughout the song and is driven by its scaling guitar work. The 7-inch also comes with a download exclusive live cover of Gun Club's classic "Sex Beat" performed with Jerry A. (of Poison Idea) and Steve Wynn (of Dream Syndicate). It is also worth leaving your turntable and going to your computer for plus the entire output will get you ready for what should be an excellent full length.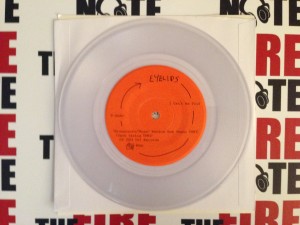 The jacket is actually just a cardboard cover with a fold up tab to hold the vinyl in. Art is on the front with credits on the inside. This 7-inch is a clear vinyl and limited to 500 copies. Currently this 7-Inch is still available at Off but hurry as last I heard there were only a handful of copies left.

Eyelids Website
Eyelids Facebook
Off Records
-Feature by Christopher Anthony
Latest posts by Christopher Anthony
(see all)