Death Of Samantha


If Memory Serves Us Well
St. Valentine Records [2014]




Fire Note Says: If Memory Serves Us Well is a fierce reminder of why this band is so fondly remembered.
Album Review: Death of Samantha are one of a handful of influential Cleveland bands that are more likely to have been heard of than actually heard, their records are both critically acclaimed and long out of print. If you are like me, you have spent countless hours trying to find illegal digital copies of everything, in the hopes that one day, they would be reissued. If Memory Serves Us Well is not that reissue, it's actually better. Recorded live in the studio on 12-22-2011, the night before a homecoming reunion gig, it is simply stunning how "on" these guys were this night, and the material sounds as fresh as now as it did 25+ years ago.
The band, John Petkovic, Doug Gillard, Steve-O, and David James, play a ripping version of dirty, scuzzy, glam rock that is even better live. I was not fortunate enough to catch the gig the night after this album was recorded, but I was lucky enough to catch them last summer, and they absolutely have to be seen live to be believed. Petkovic is a wildman as the frontman, and his guitar playing helps to keep things charging along. Right hand man Doug Gillard (ex Cobra Verde, GBV, Nada Surf, etc) is the mvp, it's simply awe inspiring to watch him play, switching back and forth between rhythm and lead in an instant. The man is one of the best players in rock, and he is always "on". Steve-O is the court jester, the clown, in the spirit of Keith Moon; he is the rare drummer, who commands the attention of the crowd just as much as the singer. David James, is rock solid on bass, and with Steve-O, comprises one of the finest rhythm sections of theirs or any other era. Petkovic and Gillard are now best known for all of the work they did after Death of Samantha, but I'm here to tell you, If Memory Serves Us Well is a fierce reminder of why this band is such a cult favorite, and it stacks up well against anything they have ever recorded.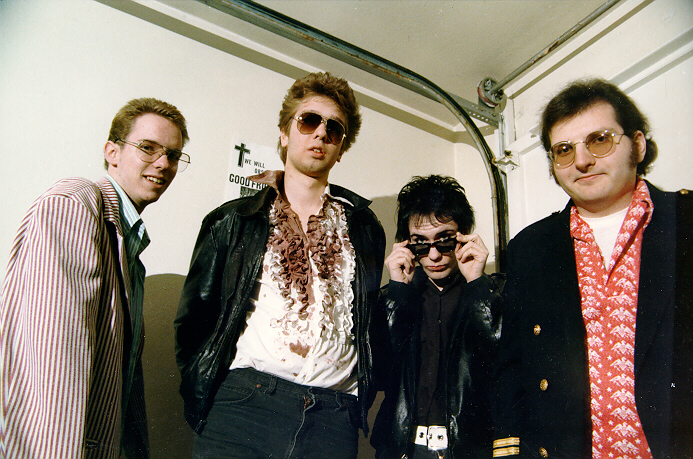 Songs like "Rosenberg Summer" benefit from Petkovic's older and wiser singing style. He's simply a better singer now than he was back then, and it really lifts the track up. "Harlequin Tragedy" features some tasty guitar licks that would make J Mascis cry with envy. "Good Friday" is in in your face rocker that explodes off of the record and punches you directly in your earhole. "Simple As That" is a giant fist pumping sonic onslaught that will kick you right in the guts and look you right in the eye and wink while it does it. Make no mistake about it, If Memory Serves Us Well rocks and rocks hard. In fact, I'm not sure I will hear another record with this much energy this year. This is no reissue, this is the band now, on one night, when they just so happened to be the best band in the world on that day. Relive the past or experience the present, it doesn't matter; just buy this record, TODAY.
Key Tracks: "Harlequin Tragedy", "Good Friday", "Simple As That"
Artists With Similar Fire: Dinosaur Jr./ Rocket From The Tombs / Dead Boys
Death Of Samantha Website
Death Of Samantha Facebook
– Reviewed by Kevin Poindexter
Latest posts by Kevin Poindexter
(see all)