Gloom Balloon


You Make Me Feel Like A Natural Disaster / Fix The Sunshine Pts. 1-7 (An Ode To Bill Doss)
Maximum Ames Records [2013]


Fire Note Says: Gloom Balloon recall both the pop and experimental aspects of OTC while adding their own spin.
Album Review: When I discovered The Olivia Tremor Control a couple years back, it was a revelation—this was the band I'd been looking for. Just the other day I was describing them to a friend the same way I've described them since I stumbled on their incredible debut, Music from the Unrealized Film Script: Dusk At Cubist Castle: "they're one of the only bands I know who manage to recreate everything I love about the Beatles without just ripping them off." I got to see them live a few months before Bill Doss died and it remains one of the best shows I've ever seen.
"But wait a minute," I hear you saying, "I thought this was a review of the new Gloom Balloon album. Why are you talking about The Olivia Tremor Control?"
If it wasn't obvious from the title, it becomes clear by side two of Gloom Balloon's debut LP that the band (a side project of The Poison Control Center's Patrick Fleming) feels the same way I do about OTC. Named after Bill Doss's post-OTC outfit The Sunshine Fix, "Fix the Sunshine" is a seven-part suite that will appeal to anyone who loves the Olivias' pop-psych mini-masterpieces. Summery vocal melodies backed with "bah bah bahs" sit atop acoustic and electric guitars, tinkling pianos, mellow saxophones and electronic beats, with the occasional sound collage thrown in between. While the songwriting isn't quite as strong as the real thing—and Fleming's vocals are more Conor Oberst than Bill Doss at times—it's the thought that counts, and the band does an admirable job of conjuring up the spirit of OTC. It isn't as effortless as OTC's channeling of Paul McCartney or Brian Wilson, but it works.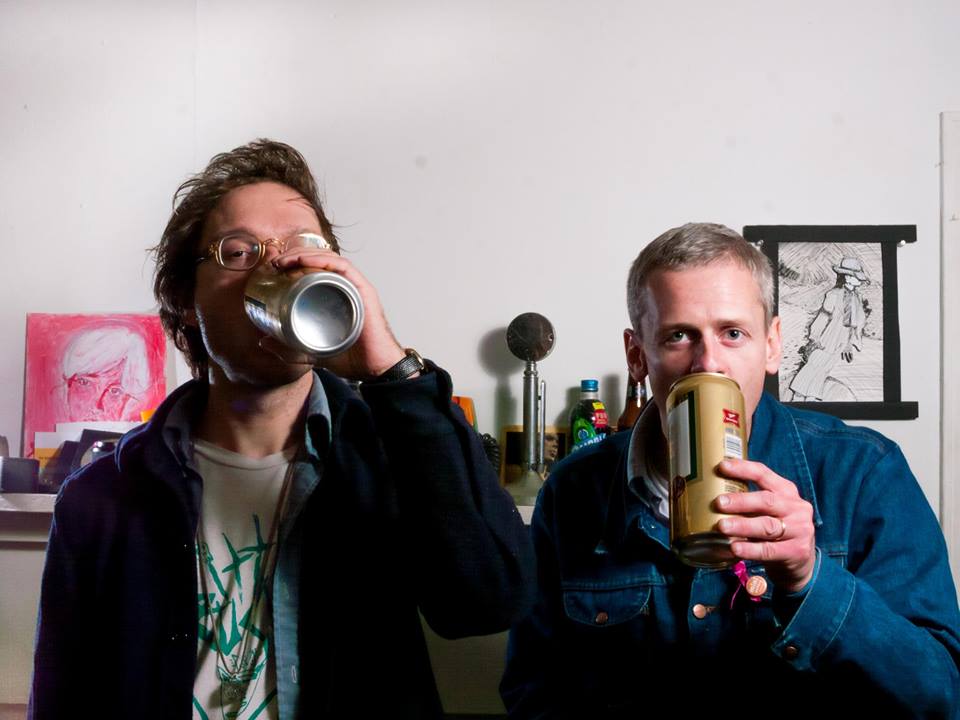 The A-side is a bit different, though not extremely so. Backed by a string quartet for the bulk of the album's first half, the songs shift between everything-but-the-kitchen sink psych ("She Was the One that Got Away," "The Science of Love Minus Harry Harlow") and moody Pet Sounds-style chamber pop ("The Face," "Someplace to Land," "Gloom Balloon")—though Fleming is no Wilson brother in the vocal department. While not everything works, the attempt at diversity is more often successful than not and keeps the album from getting monotonous (the relatively short thirty-minute run time doesn't hurt either).
Any fan of The Olivia Tremor Control should hear this at least once, and it's something that most fans of 60s-style psychedelia and pop will latch onto. Does it live up to OTC's classic records? No. But it's a fine tribute and a solid listen in its own right, which is more than enough.
Key Tracks: "A California Demise Through Bloodshot Eyes (Fix the Sunshine pt. 1)," "Summer Buzz and Summer Fervor (Fix the Sunshine pt. 5)," "Gloom Balloon"
Artists With Similar Fire: The Olivia Tremor Control / The Poison Control Center / Sunbears!

Gloom Balloons Website
Gloom Ballons Facebook
Maximum Ames Records

-Reviewed by Simon Workman
Latest posts by Simon Workman
(see all)