AFI


Burials
Republic Records [2013]



Fire Note Says: AFI pleases fans with its 9th album Burials.
Album Review:
AFI is someone's favorite band. That person got excited when they heard that AFI was in the studio again to release their ninth studio album in 18 years. (Take a second to let that fact sink in.) Burials is that album and it does a great job of living up to expectations. I am not AFI's biggest fan; this is the album of theirs that I have most closely listened to. Burials sounded exactly like I thought it would, which is usually to its credit but sometimes takes away from the sense of discovery or wonderment that can sometimes happen when listening to new music.
Here's what I anticipated from this album: heavy-hitting rock full of angst. The album's title suggests that the angst will be turned up to a 10. And Burials starts with the moody "The Sinking Night" that succeeds in setting that expected tone. It's understated and shows off AFI's ability to craft a song and Davey Havok's strong voice. His voice seems like it was made to emanate pain and suffering. Speaking of suffering, the next track "I Hope You Suffer" was one of my favorites on the album. As far as break-up anthems go "I Hope You Suffer" covers its bases with sadness, anger, and overall grief. It's a straight-up rock song with heavy distorted guitars that plays well with Havok's wailing.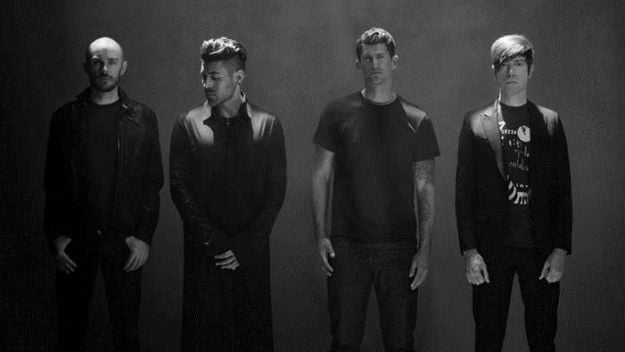 "A Deep Slow Panic" immediately follows "I Hope You Suffer." It has a dark edge to it as well but serves as a mental and emotional reframe from the previous song's intensity. Its chorus soars and again showcases AFI's ability to craft a rock song. Each subsequent track on Burials bounces somewhere between the relative extremes of these two songs. "Rewind" stands out because of another chorus that swells and rewards the patience of sitting through each verse. There is something to be said for a band like AFI that knows what it does well and provides that to its fans.
Burials is a solid album probably deserves a bit more attention than it will get. Considering what's popular in the hard rock genre right now AFI has its place – you could do much worse. While technically the LP goes down easy, it does have a sense of been-there-done-that, even to someone who didn't have much exposure to the band. One deviation that stands out is the track "Wild" that sounds pretty modern. Little gems like these made Burials fun to check out and made future spins a strong possibility.
Key Tracks: "I Hope You Suffer," "Rewind," "A Deep Slow Panic"
Artists With Similar Fire: Linkin Park / Foo Fighters / Alkaline Trio

AFI Website
AFI Facebook
Republic Records
-Reviewed by Matthew Heiner
Latest posts by Matthew Heiner
(see all)