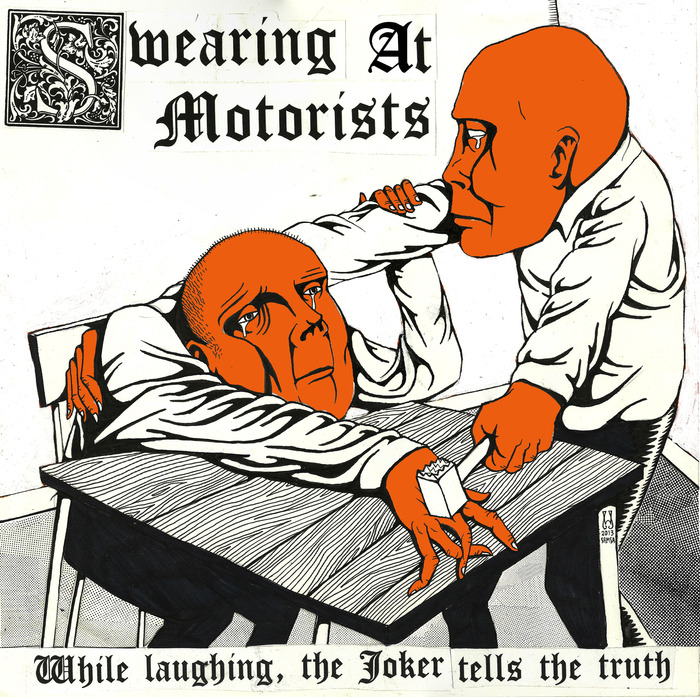 7 years, 3 studios, and 2 engineers later, Swearing At Motorists are back with the album While Laughing, The Joker Tells The Truth. It was produced by band founder and frontman Dave Doughman & Rick McPhail (Tocotronic/Glacier of Maine) at the Upper Room in Hamburg over 4 weeks.
This is Swearing At Motorists' first new album since 2006. "While Laughing, The Joker Tells The Truth" is to be self-released in March 2014, but Doughman is asking for fan support to make it happen through Kickstarter.
You can check out the first single below and for $10,000 Doughman will shave off his 22 year old mustache – worth it? – you bet and you also get a copy of the record!
In all seriousness this is a band we can get behind and recommend to support so the music hits the street. You can find the Kickstarter project HERE.

Latest posts by Christopher Anthony
(see all)