Death Cab For Cutie


Transatlanticism (10th Anniversary Edition)
Barsuk [2013]




Fire Note Says: Ben Gibbard's Transatlanticism demos are a great addition to the original.
Album Review: Transatlanticism has always been my favorite Death Cab album. Their earlier albums had some great songs, but not all of them were great, and most were either limited by the band's recording budget or suffered from an identity crisis. The band finally grew into their own skin with The Photo Album, but the production values hadn't quite caught up yet. On Transatlanticism, however, everything fell into place: Ben Gibbard had just penned the best songs of his songwriting career, and Chris Walla's production was finally there to realize them. The songs feel deeply personal, and are cinematically expansive ("The New Year," "Transatlanticism," "We Looked Like Giants") or claustrophobically insular ("A Lack of Color," "The Passenger Seat," "Title and Registration") as needed. Everything that came after Transatlanticism had its moments, but nothing in the band's catalog feels in any way as cohesive as this.
It's no wonder, then, that Barsuk Records chose to reissue the band's defining statement as a double-disc reissue for its tenth anniversary. Available as a double-LP or digital download, the bonus disc contains the entire album in demo form. While often this type of thing can more interesting in theory than in practice, Gibbard's demos for Transatlanticism are fascinating—not because the songs themselves are markedly different than the album versions, but because the arrangements are. Rather than a peek behind Gibbard's songwriting curtain, the demos disc functions more as a peek into how Chris Walla and the rest of the band sculpted these songs into the unified work they became. Because the songs themselves are largely the same, it's essentially like having an alternate version of the album that compliments the original.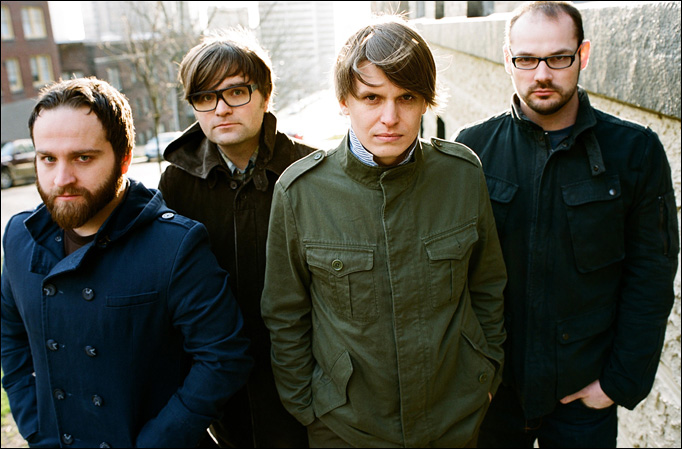 The disc kicks off with a Postal Service-style drum machine loop, before the familiar opening chords of "The New Year" ring out, in this case on a slightly distorted acoustic and Fender Rhodes instead of the reverb-drenched electric guitars on the album. "Lightness" follows, its rhythm track replaced by a beatboxing loop, which is soon joined by a subtle organ and eventually some backwards guitars. "Title and Registration" is almost completely unrecognizable at first, stripped down to its basic elements (acoustic guitar, a quiet drum machine beat, and the glockenspiel on the bridge), and "Expo '86" goes through a similar transformation, becoming much less poppy than the album version, with electric guitars and live drums panning back and forth in the headphones. Next is "The Sound of Settling," and in its new and totally acoustic form it too is transformed, this time into a slow, mellow, almost Americana-style track. Closing out side one is "Tiny Vessels," and it's one of the tracks that sounds closest to the album version, though Gibbard's vocals are more distorted and seem a bit more aggressive as well.
Beginning side two is the title track, and though it too begins with a drum machine loop, its oceanic qualities remain, albeit in a slightly different form—electric keys pulse in and out of phase as the track builds to its climax, mellotron strings adding some interesting texture along the way. "The Passenger Seat," like "Tiny Vessels," is surprisingly close to the album version, though the piano here sounds as if it's been recorded on cassette from the corner of the room. A 'bang on a trashcan' style beat begins a slightly-slowed "Death of an Interior Decorator," its strong melody contrasting in interesting ways with the "dirtier" demo backing track. "We Looked Like Giants" starts with a drum track ripped right off of Give Up, electric guitar and keys creating a tense mood that is only enhanced by an almost too-good-to-be-true ambulance heard in the background. Closer "A Lack of Color" has some interesting vocal harmonies, though I did find myself missing the faint organ echo that begins and ends the studio album.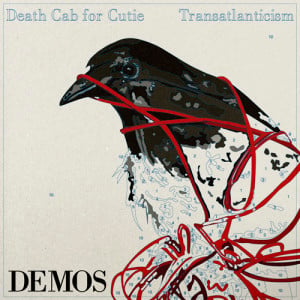 While it won't convince the skeptics, that isn't who will be interested in this tenth anniversary edition of Transatlanticism. If you already own the album, don't hesitate to pick up the demo collection—or the double vinyl if that's your thing. It's a great compliment to the original, and a testament to the time and effort that went into crafting the final version.
Key Tracks: "The New Year," "Expo '86," "We Looked Like Giants"
Artists With Similar Fire: The Shins / Bright Eyes / Rogue Wave

Death Cab for Cutie Website
Death Cab for Cutie Facebook
Barsuk Records

-Reviewed by Simon Workman
Latest posts by Simon Workman
(see all)