Midlake


Antiphon
ATO Records [2013]



Fire Note Says: The Midlake reboot reasserts their claim to being the best ever soft rock band out of Denton.
Album Review: A band in crisis sometimes finds its way and survives. Sometimes even excel. Midlake found themselves without the services of lead singer and songwriter Tim Smith halfway through the recording of their fourth album. Smith was not a very democratic band leader either making a succession plan unthinkable. So much like Yuck, instead of scouring the internet to find a sound-a-like or employing the singer of some recently defunct third tier indie band, they wisely promoted from within. Guitarist Eric Pulido is now fronting his very own rock 'n roll combo! Long live rock. I'll admit to being a little excited about the prospects for Antiphon. Pulido stated that "more rock, less folk" was the mission statement this time around. Unfortunately, this is only partially realized.
When Smith quit, Midlake decided to scrap all of the songs and start fresh, writing and recording a new batch. With a big personality having just left and being that those songs were (no doubt) all Smith's it is little wonder they opted to do so. However there are a few holes in Antiphon that a couple additional solid tracks might have solved. That the album runs out of steam during side two becomes painfully obvious as it ends with a lame reprise of its best song. But there are some really good things to talk about on side one. Opening with the fantastic title track, two stars appear – drummer McKenzie Smith (whose playing is consistently the most interesting part of this set) and the mix – courtesy of Tony Hoffer (Beck, Air.) The sound is beefier than 2010's Pentangle-obsessed The Courage Of Others and cleaner than their break out Fleetwood Mac homage, 2006's The Trial Of Van Occupanther.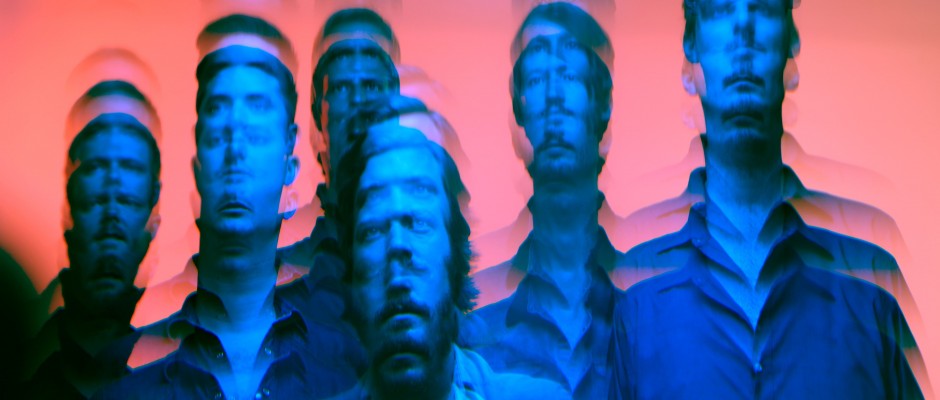 "Provider" is the perfect snapshot of what Midlake is now all about. Proggy synths and smooth, inoffensive vocals. Tambourines occasionally shake and guitars refuse in intrude despite all the various effects they're being run through. It's a good song and highlights why Pulido was the right choice to stand behind the mic. They're making 70's California dreaming music and he's sufficiently laid back to allow all that swirls around him enough room. In the past, Midlake bordered on fussy. Not this version of the band. "The Old And The Young" is another stand out from the first half of the record. There's a fluid bass line, reverb and the seemingly requisite Jethro Tull flute. What stands out to me is that regardless of tempo or rhythmic pattern, this band just refuses to find anything like a groove. They sort of float around the melodies. The exception to that being the most memorable track, the instrumental, "Vale." That may sound like an indictment of Pulido as a vocalist. SO be it.
One of the reasons I cannot see fit to give Antiphon a higher score is the aforementioned listener fatigue I've experienced with every attempt made to get through this album in one sitting. My mind wanders a bit thinking of past Midlake glories like "Roscoe" and "Acts Of Man." There's nothing at all wrong with Antiphon except that which came before it was superior. And that alone may constitute an indictment against the whole band.
Key Tracks: "Provider", "Vale", "The Old And The Young"
Artists With Similar Fire: Shearwater / Okkervil River / The Czars

Midlake Website
Midlake Facebook
ATO Website
-Reviewed by Scot Lade
Latest posts by Scot Lade
(see all)