Placeholder


I Don't Need Forgiveness
Black Numbers [2013]



Fire Note Says: Placeholder proves that the rumors of emo's demise have been greatly exaggerated.
Album Review: So what are we on now? The fourth wave of emo? Let me do some quick math here. The first wave was dominated by the DC scene and bands like Rites Of Spring and Beefeater. The second wave included the likes of Promise Ring and Cap'n Jazz as the Midwest took center stage. Then we had the commercial third wave of Fall Out Boy and Brand New. This new wave has already produced some interesting records from The World Is A Beautiful Place And I Am No Longer Afraid To Die and Balance And Composure. But here we have Harrisburg's Placeholder and their second album which does not have much sound of forward motion. Though not exactly a retreat, they are content to revisit the things that made other bands great.
And what the hell is emo anyways? Paraphrasing what the Supreme Court said about pornography, I cannot describe or define it but I know emo when I hear it. Make no mistake: Placeholder is emo as hell. But lead singer and songwriter Brandon Gepfer clearly has a love for grunge as well as pop-punk.The dirty guitar tones and melodic leads sound very Sub Pop Nirvana. It is only when Gepfer starts singing that one realizes that this is another one of those kind of bands. There is deep respect for their elders and that is obvious from the get-go. Lead off track "Don't Look Back" has a decidedly Further Seems Forever vibe. The next track, "Above," feels like a Knapsack trip to Seattle. Later on we hear hints of Piebald and Texas Is The Reason. These are all good things but it does tend to make I Don't Need Forgiveness somewhat derivative.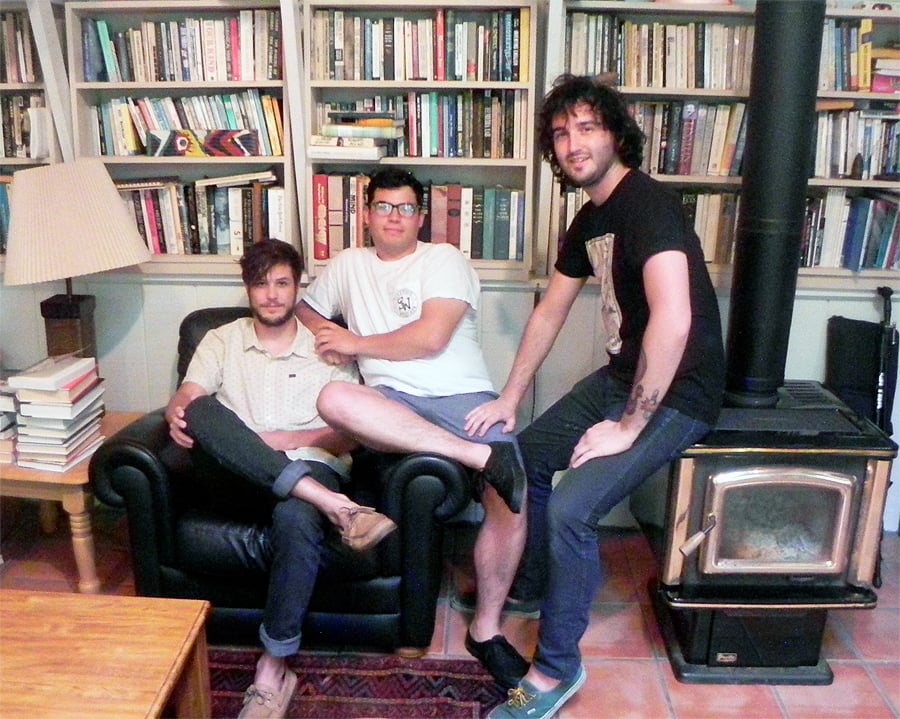 Placeholder saves the best for last as the final two songs are the strongest and, by far, the most interesting. Penultimate track, "One Year," is a slow burning song with a steady build-up which fills its entire six minute running time. The drama and sincerity in Gepfer's words are finally realized. Then we have closer "Similarly." It's dark and foreboding and doesn't sound like anyone else I've heard. This alone earns it respect points. As the song hurdles to the finish line, the vocals are screamed as the tempo speeds up and then it's done. It's a great track and I only wish there was more in the way of surprise throughout. As it stands, Placeholder is sure to get compared to bands like fellow Pennsylvanians Daylight and Toledo's own Citizen (and rightly so.)
You heard it here (not exactly) first: emo's not dead. Perhaps with a little work, Placeholder can help insure that emo's continued viability isn't a curse, but rather an emotional hardcore blessing.
Key Tracks: "Don't Look Back", "One Year", "Similarly"
Artists With Similar Fire: Daylight / Citizen / Balance And Composure
Media: Placeholder – "Above" MP3
Placeholder Bandcamp
Placeholder Facebook
Black Numbers Records
-Reviewed by Scot Lade
Latest posts by Scot Lade
(see all)