Blouse


Imperium
Captured Tracks [2013]



Fire Note Says: Blouse go all-out shoegaze on their sophomore album.
Album Review: Blouse began a few years ago as a collaboration between vocalist/guitarist Charlie Hilton, bassist Patrick Adams, and Unknown Mortal Orchestra's Jake Portrait. Placing Hilton's ethereal vocals overtop a slew of synthesizers, their first self-titled album got them noticed, and now they're back with their sophomore effort. For Imperium, however, the band has ditched the synths in favor of shoegaze-style guitars, creating layers of distortion and pairing them with a driving rhythm section. The result is a different sound that works well with this set of songs, but at the same tme puts Blouse in a bit of a predicament: change it up again next time, or stay with the current (but fairly common) sound?
But I'm getting a little ahead of myself. Imperium, whatever its role in the continuing story of Blouse, is not a great album—but it is a pretty good one. The title track begins the album with a bang: Peter Hook-style bass lines, a propulsive backbeat, and processed guitars build the bed on which Hilton's half-intense, half-disinterested vocal sits. Her voice doesn't exactly fit the "siren" category, but its chilly texture fits with the abrasive guitar riffs nicely, offering a nice contrast. The album continues in a similar fashion, which is both its blessing and its curse: while Imperium is consistent, that consistency can get a little monotonous, and by about the half-way point the songs start to blend together.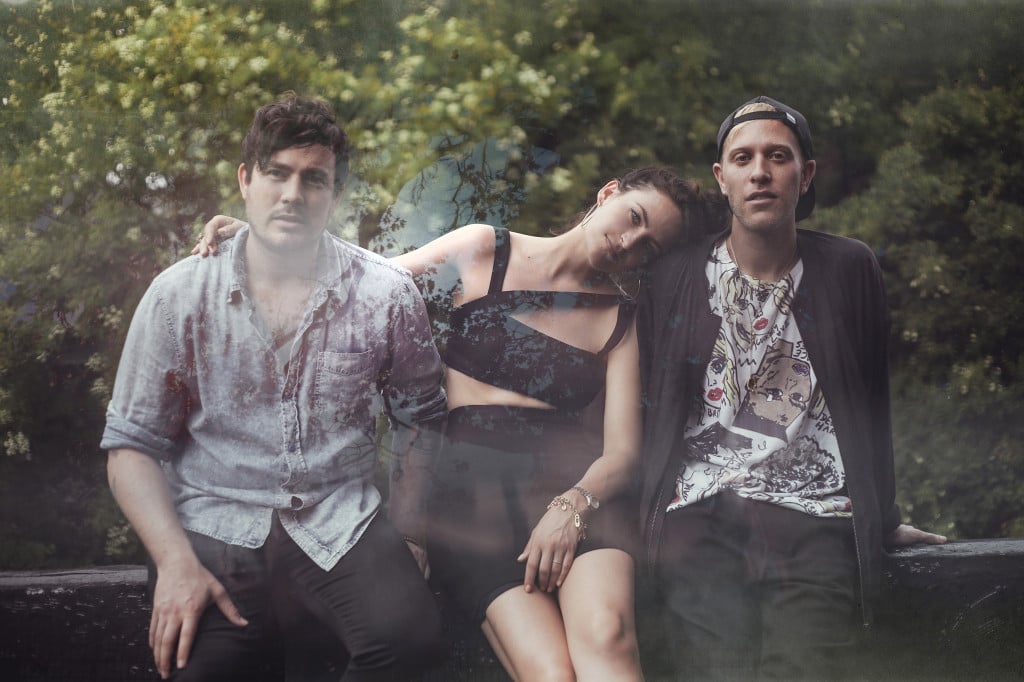 There are a few exceptions, though—"1000 Years" is a fantastic, dreamy pop track that features the album's most memorable melody, and the arrangement is a little cleaner than most of the other tracks, allowing songwriting to shine through. Other highlights include "A Feeling Like This," which finds Hilton trying out a more reserved and cautious vocal delivery over a relatively sparse backing track, while "No Shelter" starts slow but results in one of the album's best shoegazer moments as well as one of its catchiest hooks.
In the end, Imperium is by no means a bad album or even a slightly weak one—there just isn't anything exceptional about it. However, all is not lost—it's a definite improvement on their earlier work, and fans of female-fronted noisy guitar rock will find much to enjoy here. Blouse has lots of potential—they just don't fully realize it on Imperium.
Key Tracks: "1000 Years," "Imperium," "No Shelter"
Artists With Similar Fire: Beach House / My Bloody Valentine / Metric

Blouse Website
Blouse Facebook
Captured Tracks 

-Reviewed by Simon Workman
Latest posts by Simon Workman
(see all)