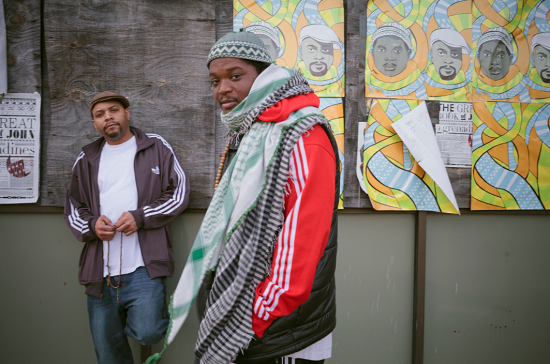 The Fire Note admittedly does not pay enough attention to the indie hip hop scene but Birmingham's Shaheed & DJ Supreme have caught our ear with their newly released record Knowledge, Rhythm and Understanding.
It also is a plus that Shaheed & DJ Supreme have found a quality record label that we are familiar with and like in Communicating Vessels. You may remember Communicating Vessels from our recent label profile feature HERE.
Shaheed & DJ Supreme are on the rise with this third album and they have already shared stages with the likes of Raekwon, Atmosphere, and Brother Ali. You can hear a traditional sound in "Saliva" and the video highlights this retro vibe as Shaheed firmly states it best "I'm doin' hip hop and not no R&B songs!"
The Fire Note now presents the premiere video of "Saliva" from Shaheed & DJ Supreme and directed by Tig Knight – Enjoy!
Shaheed & Dj Supreme-SALIVA (official music video) from tig knight on Vimeo.
Latest posts by Christopher Anthony
(see all)