Dennis Callaci & Simon Joyner


New Secrets
Shrimper Records [2013]



Fire Note Says: Dennis Callaci & Simon Joyner's second album blends high-quality lyrics with mixes of folk, rock, indie, and emo.
Album Review: New Secrets is the first I've heard of Dennis Callaci and Simon Joyner. After the album's first spin, I guessed the duo was a newer indie band experimenting with the folk and emo undertones trending in alternative music. My research proved otherwise, as I learned that, not only is New Secrets the duo's second album, but both Dennis Callaci and Simon Joyner have released around 13 albums each during the span of their career. While New Secrets might not be as refined or as catchy as other indie/folk albums currently in heavy rotation, it has a refreshing blend of high-quality lyrics and mixes of rock, indie, emo, and bluegrass music.
Opening with a soft, acoustic number, "Mary," New Secrets sets a moody, emo scene. The first track sings of fall and high school football games, leading to "Old Man in the Rain," another temperamental track with a bit more beat. Similarly slow, it paints a sadder picture of scars and being trapped.
"Guitar as Guitar" introduces more melody and a faster, louder beat. A mix between blues, folk, and emo, the song is both suspenseful and soothing. With a little more rock and roll, the next song "Let's Make History Bleed" is both climatic like the one before it, and gritty and moody like "Mary." With a storytelling quality, the track sings over and over "let's make history, let's make history, let's make history bleed." It leads to another rock song, "The Frayed End of the Rope," which is equally quirky and sober, removing any emotional grit leftover from previous tracks.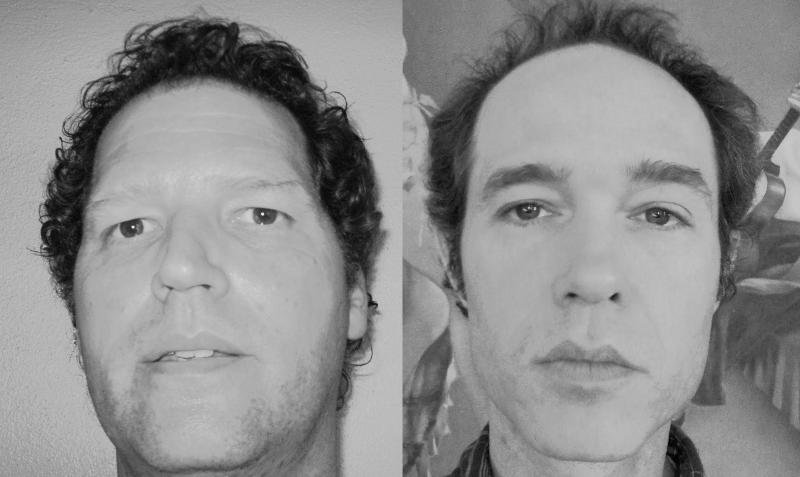 A short, tense song, "San Antonio" tells a story of rushing and waiting, using eerie chords and unsettling tones between lyrics like "I can't get through the partition to you, all I do is wait, a candy stripe is on the line, but all I do is wait." It's followed by a relaxed, acoustic song, "Lost Invitations," which tells a story Connor Oberst-style, with a beginning, middle, and end, all in poetry. "Lost Invitations" is pleading, with emo and folk, going from fast to slow with little consistent beat, it laments about chasing "those lost invitations." In contrast, the next track "Beat by Beat" uses a slow, unchanging beat and is soft and smooth.
Another slow, folk song, "Tender Came By" uses deep vocals and fluid, acoustic tones. It's ambient, tense at times, with powerful lyrics like "her hand over her mouth, and her eyes on the blood." It's followed by "Blessed Things," which starts out slow and easy, the first 90 seconds using only vocals and a piano. It gets faster towards the middle, adding in drums and other instruments, but keeping its somber theme. The next and final song, "There Will be a Time" is both somber and hopeful. The drawn out vocals and lighthearted lyrics gives the album a memorable ending.
Dennis Callacci & Simon Joyner's newest album might not be the next big alternative/indie album, but it does have solid songwriting and an interesting blend of folk, emo, and alternative rock. New Secrets is new music that will take indie-music listeners into the fall season.
Key Tracks: "Mary", "Let's Make History Bleed", "Tender Came By"
Artists With Similar Fire: Bright Eyes / Blitzen Trapper / Goyte
Simon Joyner Facebook
-Reviewed by Michelle Morgan