Superchunk


"Me & You & Jackie Mittoo" b/w "Sunset Arcade"
Merge Records [2013]


I love that we can once again get hyped up over a new Superchunk record. Their last album, Majesty Shredding, found the band back in perfect form and from the sounds of this 7-inch, their next full length, I Hate Music (out Aug. 20), will be coming at us with the same strong indie rock that filled their early records.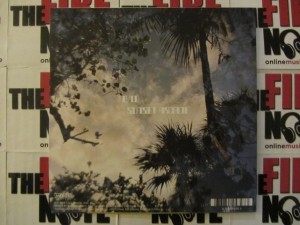 The A-side here is "Me & You & Jackie Mittoo" which is an alternate version than the one that will appear on the upcoming album. Hopefully it is only a small variance of the album version because this track is a full on power Superchunk song that caps out at 2 minutes. It has everything you want from the Chunk with a big hook, big guitars and plenty of energy. The B-side is "Sunset Arcade" which is a non-album track but a perfect complement to the A-side as it is another indie rocker. Trust me when I say it will have you singing "At the sunset arcade" in no time!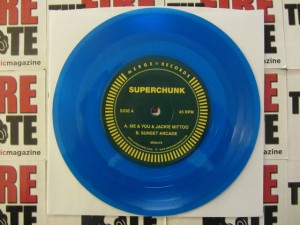 The jacket here is an art filled cardboard cover while this limited-edition pressing of 1,500 copies is on translucent blue vinyl. You can still find one at Merge Records but typically Superchunk eventually sells out so if you want one I wouldn't delay forever.
Superchunk Website
Merge Records
-Feature by Christopher Anthony
Latest posts by Christopher Anthony
(see all)