Light Heat


Light Heat
Ribbon Music [2013]



Fire Note Says: Mazarin frontman Quentin Stolzfus returns to the scene after seven years with Light Heat debut.
Album Review: I actually would be impressed if many of our readers remembered the early 2000 psych-pop band Mazarin. The group had three full length albums with the sophomore effort out on the now defunct cool indie label spinART Records (Apples In Stereo, Lotion, Clem Snide). Mazarin's final album was released in 2005 and the band called it a day in 2006 which leaves a huge gap in singer/guitarist Quentin Stolzfus resume as he makes a return with his new project debut Light Heat.
Light Heat is sort of a catch up of his musical life as it represents a collection of tunes written and recorded over the past seven years in between producing albums for friends and a job as a professional mover. It probably won't be a surprise either that Light Heat sounds like a natural progression from his Mazarin work as it builds landscapes with psychedelic backdrops while also incorporating some electronics and becoming more lo-fi.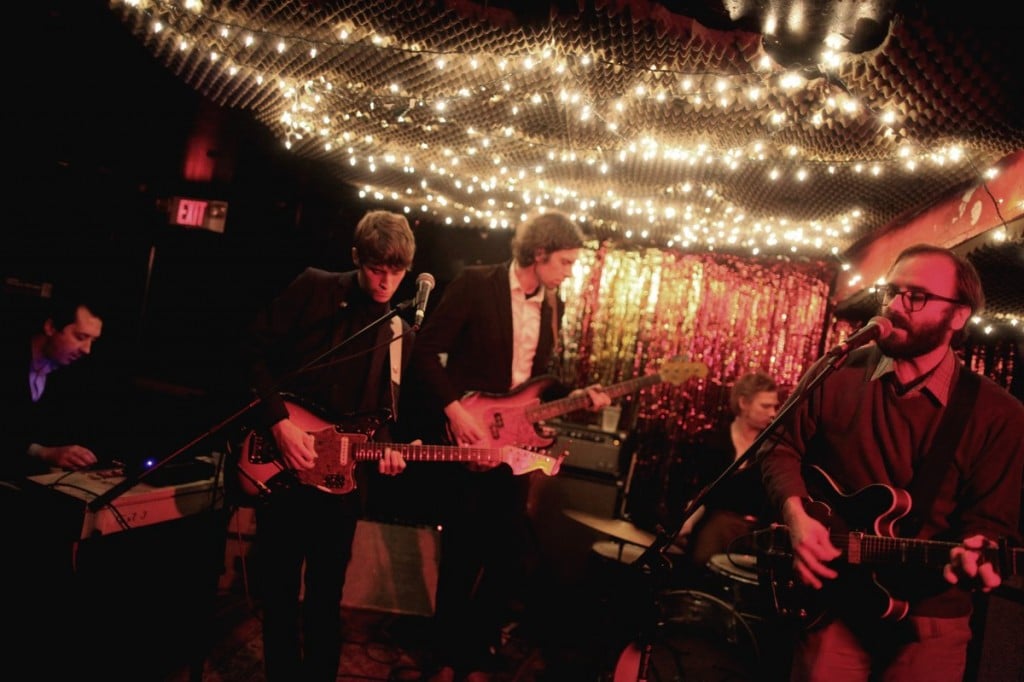 The upbeat opener "Dance The Cosmos Light" is the perfect reintroduction to Quentin's work as its lo-fi pop shines through and the song's strong drum beat keeps your ears tuned into the music. His vocals stay just above the instruments which play out fine. "Are We Ever Satisfied?" goes down a newer path for Stolzfus work as it has a much more electric pop vibe to it and passes the five minute mark in length. He once again incorporates this more synth sound on "LIES" as the song drifts along and also passes the five minute mark. On other tracks, like the catchy under three minute "Elevation," Stolzfus sounds much more like a solo artist with a really good lo-fi pop sound. "Chasing Dragons" also follows this same pattern for excellent results and I honestly wish the entire record had this complete vibe going on because Light Heat shines when Quentin travels this path. He even picks up the pace on the almost closing "A Loyal Subject Of The Status Quo" that rocks it up with a little feedback in the final third of the track before returning to a clear vocal and solid guitar strum finish.
It is nice to see Stolzfus back on the scene as I was always a fan of Mazarin. Even though Light Heat represents songs that were written, re-written, recorded and re-recorded over seven years, the album flows well and musically benefits from Quentin's supporting friends that include Paul Maroon, Matt Barrick, Peter Bauer and Walter Martin of The Walkmen. This self-titled debut is not a record that is going to wow you upon first listen but with its range in tempos and intricate lo-fi offerings it will quickly win you over after a few spins and most certainly will keep Light Heat on your radar in the future.
Key Tracks: "Dance The Cosmos Light", "Elevation", "Chasing Dragons"
Artists With Similar Fire: Bill Fox / The Tallest Man On Earth / Chris Mars
Light Heat Website
Light Heat Facebook
Ribbon Music
-Reviewed by Christopher Anthony
Latest posts by Christopher Anthony
(see all)