Over The Ocean


Be Given To The Soil
Spartan Records [2013]



Fire Note Says: Virginia post-rock band wears their dark heart on their sleeve on sophomore album.
Album Review: "I have seen the sky turn black/And a storm is coming." Those lines from the first song on Virginia Beach post-rock band Over The Ocean's second album truly act as preamble for what's to come. Dark and brooding atmospheres with plenty of soaring delay-pedal guitar give Be Given To The Soil and air of familiarity. From Expolsions In The Sky to Mogwai, these guys have been paying attention to the standard-bearers of epic soundscapes. Expansive song structures and emotive pacing places the music squarely within the well-defined borders of a genre that, despite Godspeed You! Black Emperor's fine release last year, has been in permanent decline almost from its inception. That said, there is a lot here to like and even more to help distance OTO from the pack.
First and foremost is singer Jesse Hill. He injects his unadorned vocal style front and center in stark contrast to the mostly-instrumental nature of most post-rock. The band sites David Bazan as a major influence but one can detect as much Thom Yorke or Matt Berninger in his detached delivery. Indeed, after "Heron" starts things off the very next song, "Riverbed," has a decided Radiohead feel to it. Hill sings: "My friend died in a car crash/Spun out on the ice/Rolled into a river bank." The feeling of alienation is completed with the line: "It's a hard thing to understand." The aggressive, Thrice-like "God In My Own Image" follows with its distorted vocals and heavy reverb that only makes the quiet "Obscene" even more unsettling. That in turn leads into an acoustic guitar and vocal only tune, "Air In My Lungs." It's a lo-fi track complete with a baby cooing in the background. Then we get an ambient drone of a song ("Kiss The Ground") wherein Hill's lyrics mirror the song's mood: "I throw my body down/Across your muddy path." There are some stellar moments like that throughout the album's diverse first half. Unfortunately the imagery gets trite with some less memorable lines. On album centerpiece, "Owl," we are treated with: "A spotless owl spreads his wings/And flies away towards a purple gleam/On the horizon and you can hear him sing." Or this from the propulsive "Arguing Philosophies: "I come here to find you/To let you speak whatever is on your mind/I will not interrupt, I will not twist your words." And the sappy piano ballad "Ecology" Hill sings (perhaps to Mother Nature herself?): "Though I have understood nothing in this life/You have shown me nothing but kindness." For a record obsessed with deep and menacing thoughts these just aren't good enough.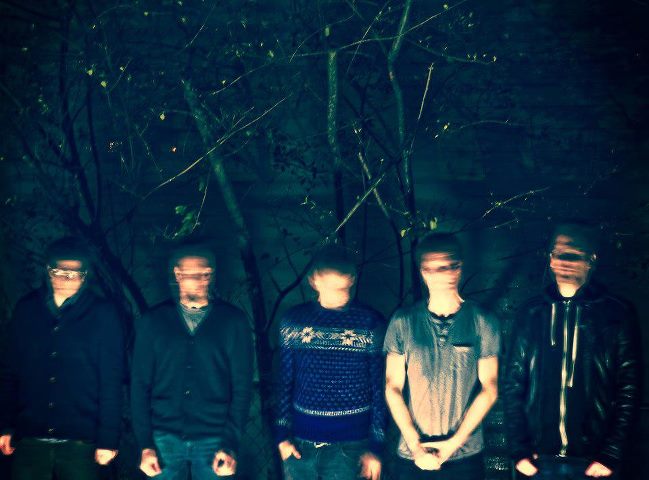 OTO more than redeem themselves with the last two songs. "In This Darkness" is the best song here, cloning a Mogwai stance; while closer "Someone Has To Bleed" uses ambience in a very effective way as the album's overall sense of despair rides off into the grey sunset. This is a difficult and challenging record – certainly not one you would want to reach for if looking for a good time. There are no such moments present. But like the best post-rock it rewards repeat listens as the subtleties and diversity of Be Given To The Soil all start making sense. Call it headphone music, late night all alone in your bedroom stuff. I can't imagine this winning over a legion of new fans but Over The Ocean have a great sound and a pretty cool take on a tired genre. And, for the most part, that's good enough for me.
Key Tracks: "Heron", "Riverbed", "In This Darkness"
Artists With Similar Fire: Mogwai / Explosions In The Sky / Thrice
Over The Ocean Website
Over The Ocean Facebook
Spartan Records
-Reviewed by Scot Lade
Latest posts by Scot Lade
(see all)