Wampire


Curiosity
Polyvinyl Records [2013]



Fire Note Says: Portland duo tries a plethora of influences on for size. And it all fits.
Album Review: Wampire's debut album, Curiosity, is one of those hard to pin down records. For days on end I listened, and kept listening. Was this really that good? Or have I been swept up in the youthful explosion of a band not afraid to explore the depths of their record collections? What is certain to me now, twenty or so listens in, is that Rocky Tinder and Eric Phipps are two very promising songwriters. Though burdened by an incessant backwards looking reach (and a truly horrible band name) they have managed to cut through the clutter of an uber-crowded genre by writing songs that are catchy and interesting.
Curiosity opens with a bang: the infinitely joyous "The Hearse." With whitewash synths, driving drumbeat and playful bass line, it belies the potentially dark subject matter with a live fast die young attitude that is the foundation of Wampire's ethos. The second track expands their sound while slowing down the pace. Hammond organ and phase-shifted guitar arpeggios hold sway while the song gives further evidence of their mindset: "Now I'm stoned outside the old folk's home/And we can't stop the laughter/It's so fun to be so God damned young/But it can't last forever." As if aware of time's relentless march they clue us in on their ambitions on "Spirit Forest": "And tonight dressed with the light/We'll climb to the top." "Giants" demonstrates yet another side of Wampire with a surf rock opening and quickly changed into something akin to late seventies power poppers The Yachts whose 1978 hit "Semaphore Love" strangely predicts Wampire's sound. "Out Of Money" recalls a midtempo mid-eighties Depeche Mode song while "Trains" has a distinct R&B flavor. The album ends on a curious note with "Magic Light." It's the only time their influences all converge simultaneously and it feels claustrophobic as a result.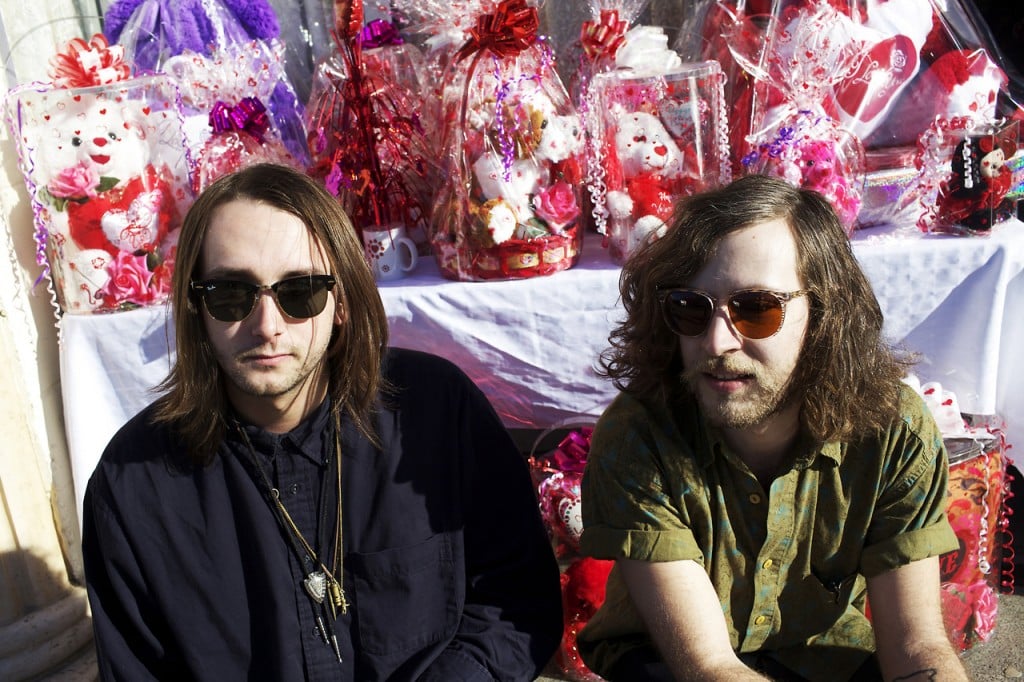 Much credit needs to go to Jacob Portrait (of Unknown Mortal Orchestra) for his crack production work. It retains the lo-fi bonafides from his day job and adds just the right keyboard sounds (from spooky sci-fi to cheesy low budget horror movie to more up-to-date patches) and a solid low end to offset the trebly synths and organs. There's a fair amount of diversity in the guitar tones employed throughout Curiosity as well. It's dense but hardly impenetrable. It's got a UMO vibe to it (particularly in the drum sound on "Spirit Forest") but cribs little else from them. All of this helps make the nine songs here fly by and leave the listener wanting more. Finding a home on Polyvinyl (after getting some notice opening for labelmates STRFKR), Wampire may have the concerns of your typical twenty-somethings – career, partying, being broke, giants – but they are in no way your typical synth/psych pop upstart. They're from the right town, on the right label, with the right producer – the ceiling for these guys is quite high. Now let's talk about that hair and those thrift shop clothes on their album cover. Okay, let's not.
Key Tracks: "The Hearse", "Spirit Forest", "Giants"
Artists With Similar Fire: Unknown Mortal Orchestra / STRFKR / Tanlines
Wampire Website
Wampire Facebook
Polyvinyl Records
-Reviewed by Scot Lade
Latest posts by Scot Lade
(see all)