Swamp Dogg


Total Destruction To Your Mind
Rat On!
Alive Natural Sound Records [2013]


Fire Note Says: Swamp Dogg's music finally gets the respect that it deserves.
Album Review: Back in the late 60's/early 70's there was quite the musical renaissance that was taking place. Miles Davis' jazz freak opus Bitches Brew took shape, Sly & The Family Stone was killing it, Led Zeppelin was storming the scene, and Hendrix's lingering guitar leads where influencing everything from funk to rock and R&B to jazz. So then, fast forward about 40 years later where many shapes, sizes, and sounds can fly. Jerry Williams Jr. aka Swamp Dogg then and now was and is the real deal and it is his time to shine. Born a music man from the beginning, cult hero Swamp Dogg's 1970's Total Destruction to Your Mind and 1971's Rat On! (voted one of the worst album covers of all time, a fact Swamp is quite proud of) reissues show how soulful, beautiful, and advanced the lyrics, tones, and funk were at the time.
A Beefheart of R&B, The Fogerty of funk, and the sultan of Stax like psych Swamp Dogg takes a historic landscape of funk and R&B. All the while writing songs and penning lyrics in his own off kilter, witty style. Jabs at the U.S. Government, Anti-Vietnam protest songs, infidelity, illegitimate children, redneck rabble rousers, and snake oil like concoctions. It takes on a weird hodgepodge of taboo romantics, religion, responsibility, and respect. Total Destruction to Your Mind carries a bit more psychedelic themes and theories' about its self. While, Rat On! is a bit more hard hitting and heavy handed with it themes as infidelity, war, and color seem to make more of an appearance.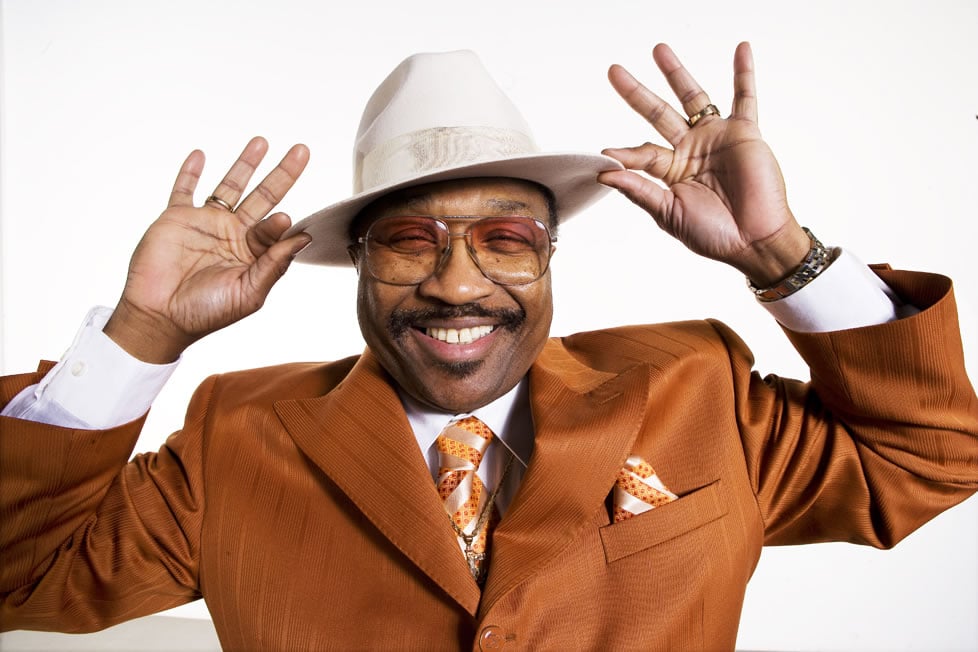 It's true that most essential tracks fall out of Total Destruction to Your Mind but Rat On! still has it merits. Title track "Total Destruction to Your Mind" starts right out the gate with a fun, fast funk and a Beatles reference to boot, "Sittin on a corn flake". Also, Swamp's scat like song endings are showcased here. It seems to be used often and some might find it lazy but I think it works just fine and only ramps up the fun. Soul stunner "Dust Your Head Color Red" impresses with vocal prowess, the right amount of brass blasts, and the fantastic ballad like interplay between keys and organ. Soul stomper "Sal-A-Faster" is a drunken affair over interstellar snake oil. Destruction's final track "Mama's Baby , Daddy's Maybe" employs an electric Howlin' Wolf lead that's the perfect big blues finish.
As I said, Rat On!, while not as strong at Destruction, still has its fair share of impressive tracks. "Do You Believe" proves that the funk is still alive and well here. Also, that scat like vocals to the tune of "ding-dang" carry the song to an end. "Predicament #2" asks God why it's so hard for him to create a sexual goddess and family-oriented housewife. Swamp just solves the problem with infidelity and has both. "Creeping Away" shines and strokes those funk chords to a fine perfection. A nice surprise is the Bee Gees cover "Got To Get A Message To You" sung as sweetly as ever.
Swamp Dogg had an interesting view of soul that needed to be heard. Alive did great work choosing to reissue these albums that fell out of print. Total Destruction to Your Mind had funk, soul, and innovation that's fun with every spin. Rat On! while not as ear catching as Destruction still has its place as is noted by the albums strong combined score.
Key Tracks:
Total Destruction to Your Mind: "Dust Your Head Color Red", "Sal-A-faster", "Mama's Baby, Daddy's Maybe"
Rat On!: "Predicament #2", "Creeping Away", "That Ain't My Wife"
Artists With Similar Fire: Black Joe Lewis and The Honeybears / Sharon Jones and the Dap-Kings / Doris Duke
Swamp Dogg Website
Swamp Dogg Facebook
Alive Natural Sounds Records
-Reviewed by Christopher Tahy
Latest posts by Christopher Tahy
(see all)