Shout Out Louds


Optica
Merge Records [2013]



Fire Note Says: Shout Out Louds conjure up the spirits of New Order and The Cure on their 4th lp, Optica.
Album Review: On their fourth lp Optica, the follow-up to 2010's Work, the Shout Out Louds have crafted an album that is equal parts Cure inspired pop and New Order inspired dance music. When Optica is firing on all cylinders (The Cure side), it's pretty remarkable; however, more often than not it comes off as merely likable and slightly insubstantial (the New Order side).
That's not to say the record is bad, it's not at all, it's just wildly uneven. Tracks like "Chasing the Sinking Sun" call to mind the spirit of New Order in all their Power, Corruption, and Lies glory. It's dance music with heart and soul. "14th of July" is another great toe tapper, with hooks aplenty. Pop music doesn't get more uplifting than these.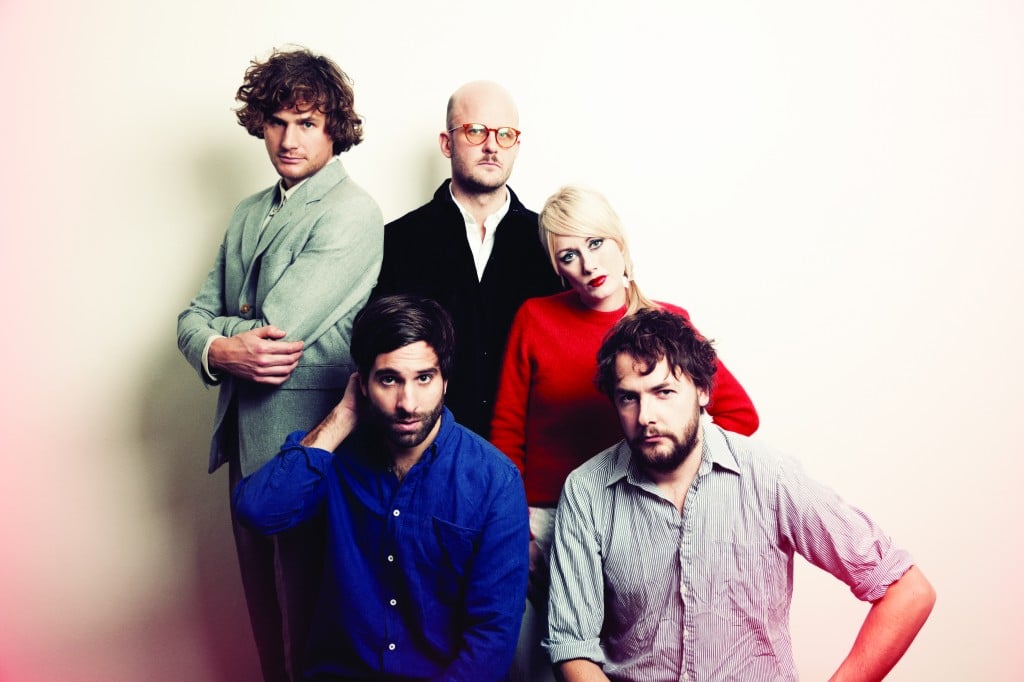 "Sugar" is the song that Robert Smith has been trying to write since Kiss Me Kiss Me Kiss Me. It has a mesmerizing guitar line, and a breathtaking and heartbreaking vocal turn. I feel pretty confident that this is one of the best pop songs that you will hear all year. If there were a few more songs like this on the record, I would have no qualms at all with giving Optica a higher rating. This is the bands real strength, and the road they should consider following a bit further. "Circles" is another great track that has a heavy Cure influence, albeit a slower, more pastoral version, think Disintegration era.
Optica is the sound of a band being pulled in two different directions. They try to split it down the middle on this one, and it doesn't always work, particularly because they are a much better pop band than a dance band. The record would work better if they went all the way in either direction, rather than try and straddle both equally. What we have here is a record that has a little bit of something for fans of both styles of music, but ultimately will leave their fans wanting a bit more.
Key Tracks: "Sugar", "14th of July", "Circles"
Artists With Similar Fire: The Cure / New Order / Erasure
Shout Out Louds Website
Shout Out Louds Facebook
Merge Records
-Reviewed by Kevin Poindexter
Latest posts by Kevin Poindexter
(see all)