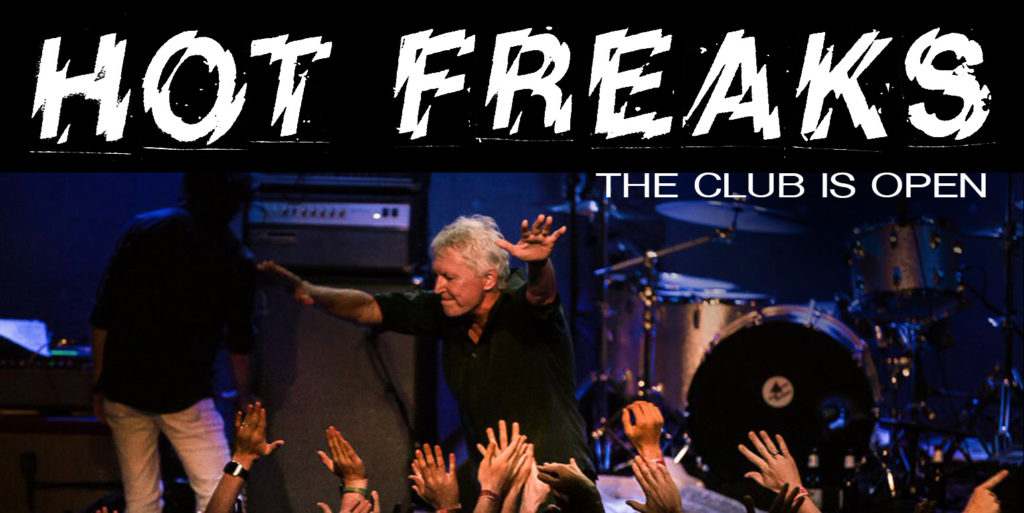 If you ask any Guided By Voices fans, a subscription service is long overdue. If anyone has vaults of music that support a hungry fanbase it is Robert Pollard. One can only wait for what will emerge from his safe. Hell – it could be a few dozen new albums at this point!
Right now it looks like the subscription is only available annually at $100.00 so if GBV is your thing the club is officially open! All the details from Rockathon are below. You can join right HERE at GBV.com or Rockathon Records HERE.
"Record stores are temporarily closed and live shows may be on hold, but you can keep up with Guided By Voices by joining HOT FREAKS.
Every Tuesday, a weekly email will deliver sneak previews of brand new songs, plus rarities, never-before-heard tracks, demos, live concert recordings, rare photos and videos, recording secrets, exclusive swag offers, and many more surprises from deep within the Guided By Voices vaults.
A HOT FREAKS subscription is $100 for one year for exclusive access to downloads and streaming content (with easy-to-use apps for phones or computer)
Fine print: We kindly ask subscribers not to leak, share, upload, sell, broadcast or podcast the contents of HOT FREAKS.
Thanks for your support and stay safe and healthy!"
Latest posts by Fire Note Staff
(see all)