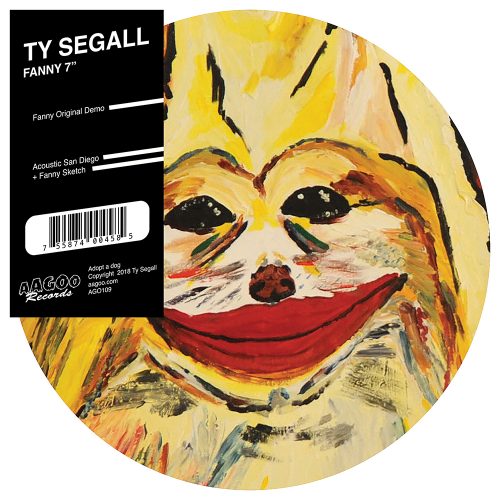 Aagoo Records has announced the release of 'Fanny', the new 7″ single from Ty Segall. 'Fanny' is a psychedelic ode to his dog, available on standard 7" and picture disc editions.
Not only does Segall's single feature various cover and insert art painted by Segall himself, but also the track comes in three different forms: the demo, a revved-up "sketch" and a live recording from San Diego, California.
Each side of the picture disc features a yellow dog face painted by Segall, from his acrylic painting 'Goopy Poodle'. It is listed as limited but there is not a pressing number listed.
This 'Fanny' 7" is for a canine cause: all proceeds will go to the animal rescue organizations NKLA and Mighty Mutts, which are dedicated to rescuing and rehabilitating the strays of Los Angeles and New York. It's a tribute to our canine friends that only Segall could make.
You can order a copy of each HERE.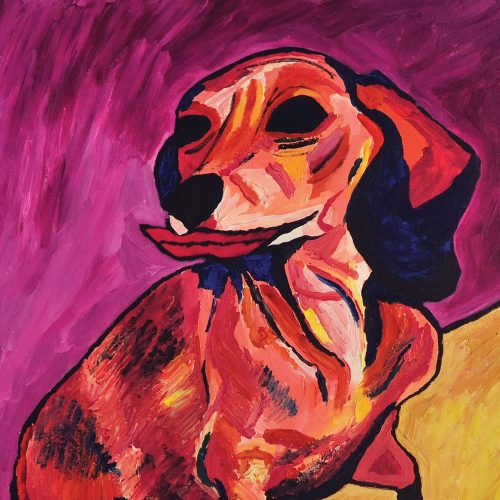 Latest posts by Fire Note Staff
(see all)