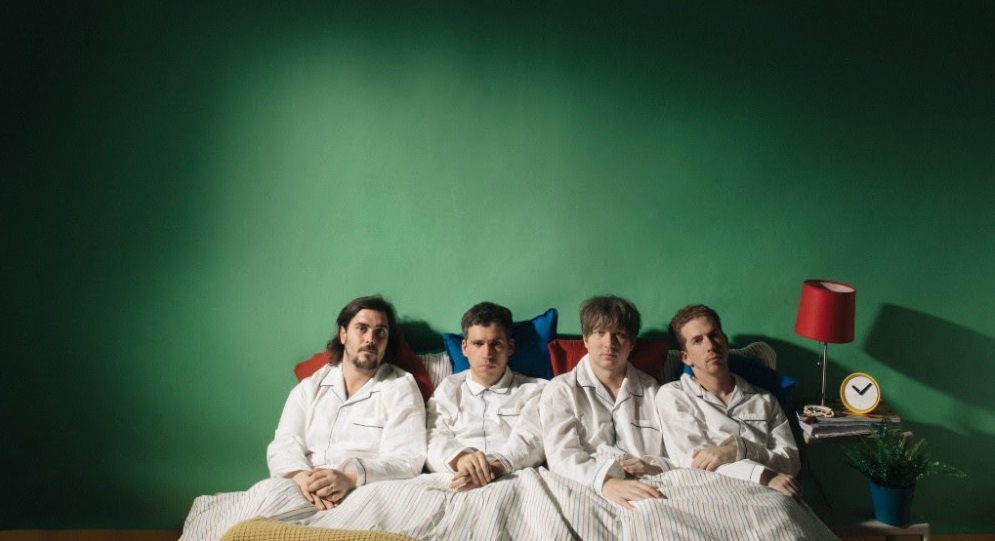 Parquet Courts have just announced their fifth album, Wide Awake!, which will be released on May 18th via Rough Trade. Parquet Courts have been crazy consistent with solid output record after record which includes A. Savage's excellent solo outing Thawing Dawn. The new record was produced by Brian Burton, better known as Danger Mouse, so it is a risk that should make fans nervous but after hearing today's Friday Fire Track – maybe not.
"Almost Had To Start A Fight/In And Out Of Patience" is a thrill ride that shines a spotlight on the tight songwriting of A. Savage and Austin Brown. The lyrics flow flawless as the lean punk groove that only Parquet Courts can create gels these two songs (parts) together. The best moment comes when "Almost Had To Start A Fight" transitions into "In And Out Of Patience." The beat changes, the tempo changes and the vocals get turned up a notch. All of this happens though and it works as one song. After there is only one thing to do – play it again. Enjoy your Friday!

Parquet Courts Website
Rough Trade Records
Thomas has a wide range of musical tastes as the NYC scene consistently broadens his pallet. Thomas is enjoying the opportunity to write at TFN and in his spare time is always looking for limited pressings of vinyl to add to his ever growing collection.
Latest posts by Thomas Wilde (see all)