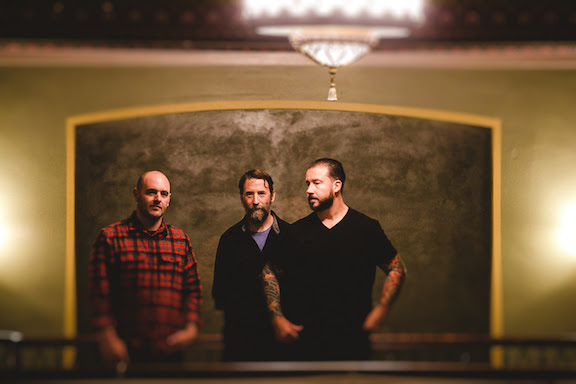 Let us introduce you to Ampline. Kevin Schmidt, Rick McCarty and Mike Montgomery have been writing, recording and touring as Ampline since 2001. This veteran act just released their fifth full length album, Passion Relapse, on January 26th via SofaBurn Records.
You also might recognize Mike Montgomery from another band we enjoy, as he along with The Breeders' Kelley Deal, is currently a member of the duo, R.Ring which released their excellent debut Ignite The Rest last year.
Today's Friday Fire Track, "Captions" gives you a great example of Ampline's gritty style of rock. The group is clearly from a different era as "Captions" has a very Wash DC groove like Jawbox and the Dischord Records catalog plus some comparison to Hüsker Dü and Hum. The song is aggressive with an edge that is all business. Enjoy your Friday!

Ampline Website
Ampline Facebook
SofaBurn Records
Thomas has a wide range of musical tastes as the NYC scene consistently broadens his pallet. Thomas is enjoying the opportunity to write at TFN and in his spare time is always looking for limited pressings of vinyl to add to his ever growing collection.
Latest posts by Thomas Wilde (see all)