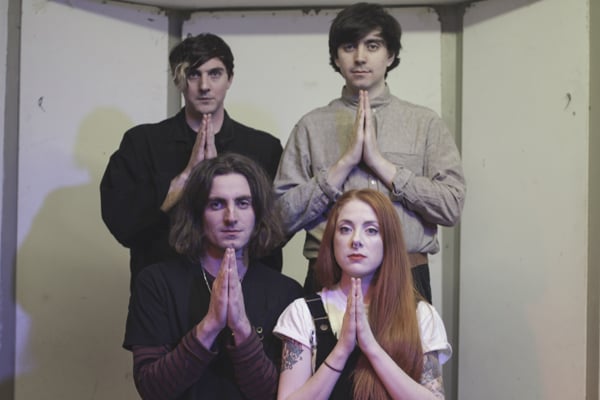 Pale Kids new track, "St. Theresa" is the perfect power pop punk rocker to get your Friday cruising. This track is from their forthcoming release, Hesitater, which is a new three-song EP out March 23 via Father/Daughter Records.
Durham, England's Pale Kids have been releasing an assortment of splits and EPs since 2016 but one spin of the Friday Fire Track today and you will hear how they have quickly progressed as artists. "St. Theresa" should appeal to the masses that experienced a religious upbringing and now question some of those ideas. Of course, Pale Kids handle the topic with an explosive melody that will stick in your head. Enjoy your Friday!

Pale Kids Website
Pale Kids Facebook
Father/Daughter Records
Thomas has a wide range of musical tastes as the NYC scene consistently broadens his pallet. Thomas is enjoying the opportunity to write at TFN and in his spare time is always looking for limited pressings of vinyl to add to his ever growing collection.
Latest posts by Thomas Wilde (see all)