Sloan: 12 (Translucent Purple Vinyl – Limited)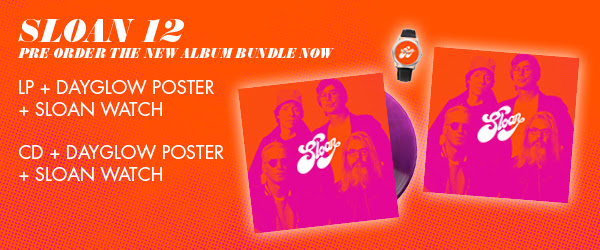 Sloan's twelfth album (conveniently titled 12) is available to pre-order now! On 12, each of the four principals contribute three stellar songs that play to their core strengths: Patrick Pentland with the soaring rock anthems, Chris Murphy with the playful, participatory sing-alongs, Jay Ferguson with the jaunty prog-pop gems, and Andrew Scott with the whimsical innerspace explorations.
The LP pre-order features limited edition translucent purple vinyl HERE and you can get a bundle that also includes: a dayglow 12" poster plus a Sloan watch HERE!

Latest posts by Fire Note Staff (see all)