Ty Segall


Freedom's Goblin
Drag City Records [2018]


Fire Note Says: Ty Segall creates a very fluid classic double album in Freedom's Goblin.
Album Review: The grandiose opening blare of instruments on Ty Segall's new 75-minute double record, Freedom's Goblin, really tells you all you need to know in its first 22 seconds. This is going to be a loose journey through multiple genres, musicians, styles, and tempos that will bring both highs and lows with a full-on twist of Ty. That description might make you run for the simpler times of Segall when there was a more dedicated direction like on his early garage singles or the mellower Ty found on Sleeper (2013) but don't turn the dial yet!
Once you get over the massiveness of Freedom's Goblin, the record will connect. It might start with singing the line from the opening track "Fanny knows what her name is" or humming the chorus to the additive strummer "My Lady's On Fire," but it will happen. The creepy bass groove on "Despoiler Of Cadaver" will get your foot tapping while Ty's wife, Denee Segall, takes over the vocals in "Meaning" and just scorches your ears with strength and venom that drives this monster heavy rocker. The surprising cover of British soul band Hot Chocolate's "Every 1's A Winner" completely works as the third track which also features Fred Armisen (Portlandia, SNL, Trenchmouth) on drums. Grunge your thing? "Alta" has you covered while near the end of the record, "5 Ft Tall" keeps the momentum rolling and delivers yet another keeper. Not surprising really but both of those tracks were recorded by Steve Albini. You want some more big band jazzy moments – long time band member Mikal Cronin arranges the horns here for maximum effect as they appear on about a third of the record. Once again, giving Freedom's Goblin an incredibly likable diversity. Regardless on where you leave off or enter Freedom's Goblin – this album keeps you interested right down to the over 12 minute closer, "And Goodnight," which is a much more electric reinterpretation of the title track from more acoustic Sleeper (2013).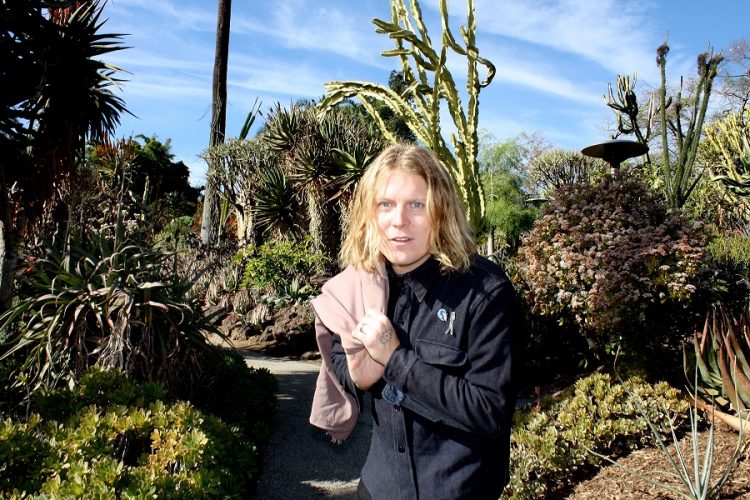 With such a varied and ever expansive catalog, I believe it has been easier lately to not give Ty Segall his much due attention. Freedom's Goblin is the proof of why that should not be the case. For me, this record is easily number three in his catalog behind Manipulator (2014) and Twins (2012) but given more time I believe it could climb even higher. This record has such a mix that honestly it should not work but instead comes off as genius. Ty Segall never makes a "bad" record but the colossal Freedom's Goblin showcases his maturity as a writer and a willingness to push his own already expanded boundaries. The album is not only one of his best records but will easily be one of the top releases this year.
Key Tracks: "My Lady's On Fire" / "Alta" / "5 Ft Tall"
Artists With Similar Fire: Robert Pollard / Konk / Thee Oh Sees
Ty Segall Website
Ty Segall Facebook
Drag City Records
– Reviewed by Christopher Anthony
After spending the early 90's managing a record store, the mid to late 90's producing alternative video shows and 00's blogging about the music scene Christopher Anthony is always ready to hear new music.
Latest posts by Christopher Anthony (see all)