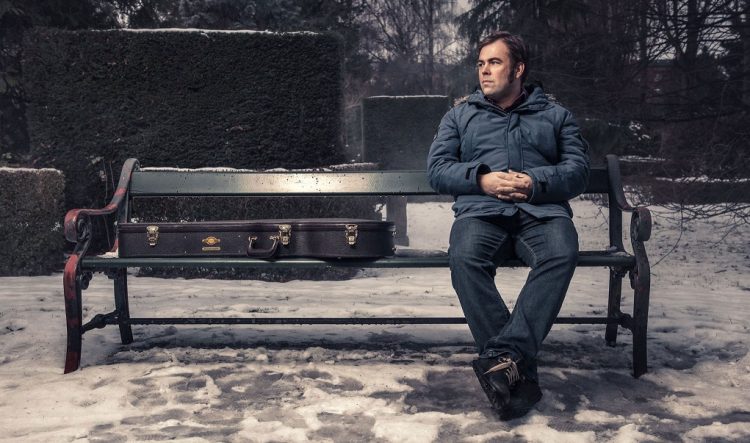 Quiet can always be loud – it just matters how you tune in! That is the feeling that overtakes you in today's premiere track from the Danish band The Captain Of Sorrow. "Siamese Scars" has an intense rhythm that is driven from the singer, songwriter, guitarist and producer of this record, Hans-Christian.
His calm demeanor rushes over you while he quietly tells the story of the issues an adult with alcoholic parents faces when meeting similar people at a rehab center. The song surges until a swirling chorus takes over and ends the track. Not the most uplifting material but the buildup in the song will keep your ear in place.
The smoldering strength found on "Siamese Scars" is the hook that pulls you into The Captain Of Sorrow. The track is instantly memorable as Hans-Christian's sound could be compared to the hush vocals of a Dave Bazan fronting the slowcore stylings of the group Spain.
"Siamese Scars" can be found on The Captain Of Sorrow's first international release, Racetrack Babies, which will be available this Friday, January 26th on Musikministeriet Records. If you like this song, we recommend seeking out the full release.

The Captain Of Sorrow Website
The Captain Of Sorrow Facebook
After spending the early 90's managing a record store, the mid to late 90's producing alternative video shows and 00's blogging about the music scene Christopher Anthony is always ready to hear new music.
Latest posts by Christopher Anthony (see all)