The Bad Plus


Never Stop II
Legbreaker Records [2018]


Fire Note Says: The Bad Plus has its first lineup change in 18 years, and doesn't drop a step.
Album Review: With Never Stop II, released just 19 days after original pianist Ethan Iverson's last performance as a member of the band, The Bad Plus has delivered a clear message that its unique take on the jazz piano trio is here to stay. For longtime fans, this record will be a welcome relief–the trademark sound of the band is intact. The addition of new pianist Orrin Evans to the group (along with founding members Reid Anderson on bass and David King on drums) feels seamless, although Mr. Evans certainly has a different musical personality than his predecessor.
Like 2010's Never Stop, all of the tracks on Never Stop II are original compositions, including two tunes contributed by Mr. Evans, which are naturally among the album's most interesting, as clues to where the band might be headed in the future. His tune "Commitment" is a particular highlight. It's a bit of a study in tempo, with three main sections in which the band members explore the possibilities of the theme at three very different speeds.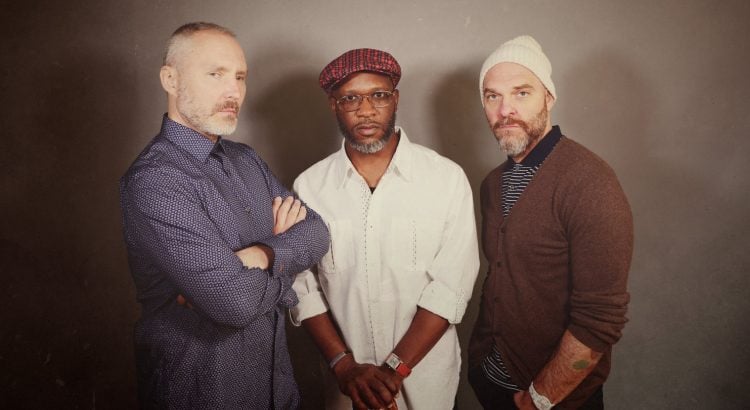 Album opener "Hurricane Birds" (a Reid Anderson composition), balances a moody atmosphere in the verse with a driving chorus section. Mr. King's composition, "Lean in the Archway" is another highlight–an instant classic that features all the things that make The Bad Plus great: complicated rhythms, catchy melodies, collective improvisation in which each member of the band is free to contribute at any time, outstanding musicianship, and a total commitment to producing serious music without sacrificing a sense of humor. Never Stop II is a strong addition to The Bad Plus's catalog, and it's obvious that the members of the band had a great time making the record. Fans can look forward to hearing both new and old tunes live, as The Bad Plus is already out on tour in the U.S.. If you have the chance to catch them live, don't pass it up.
Key Tracks: "Hurricane Birds" / "Commitment" / "Lean in the Archway"
Artists With Similar Fire: Vijay Iyer Trio / Jason Moran / J.D. Allen
The Bad Plus Website
The Bad Plus Facebook
– Reviewed by Everett Wallace
Latest posts by Everett Wallace
(see all)