King Gizzard & The Lizard Wizard


Gumboot Soup
ATO/Flightless Records [2017]


Fire Note Says: Australia's psych rock heroes make good on their promise!
Album Review: Australia's King Gizzard & The Lizard Wizard made the crazy announcement back in November of 2016 that the band would release five albums in 2017. Releasing this much music in a year is really unheard of unless your last name is Pollard. Well, as we were all ready to welcome 2018 King Gizzard held to their promise and delivered Gumboot Soup on December 31st.
What is more commendable and notable about King Gizzard's 2017 is that not one of the records they released were throwaways and each one had its unique flavor. Gumboot Soup is no different and even though the album could contain the 2017 scraps to meet a deadline, that is not the case. The record is fully realized and finds the group forming some spectacular slower pop numbers that would have fit in nicely on Paper Mâché Dream Balloon (2015) like the opening track "Beginner's Luck" but also giving the muscular, almost Sabbath like "The Great Chain Of Being" that just showcases the group can still rock hard like on 2016's Nonagon Infinity.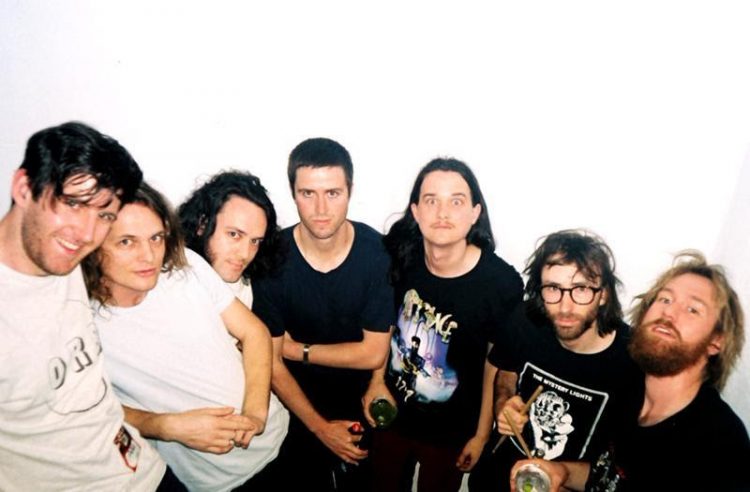 There are plenty of other psychedelic numbers on Gumboot Soup to keep the faithful long-term fans digging this album as well such as "Muddy Water" and "I'm Sleepin' In." There is also the jazzy boogie of "Down The Sink" that highlights how King Gizzard continues to evolve and once again takes an element from Sketches Of Brunswick East (2017) and builds here.
Not sure what 2018 will hold for this continually surging band but 2017 was a game changer for King Gizzard. Concluding with Gumboot Soup, the band completed their promise and were a bright spot for an indie music scene that has been struggling lately to grab the headlines. King Gizzard still have not had the complete break through here in the US like Australia but trust me when I say this band is still on the way up!
Key Tracks: "Beginner's Luck" / "The Great Chain Of Being" / "I'm Sleepin' In"
Artists With Similar Fire: T Rex / Tame Impala / ORB

King Gizzard & The Lizard Wizard Website
King Gizzard & The Lizard Wizard Facebook
ATO Records
Flightless Records
-Reviewed by Christopher Anthony
Latest posts by Christopher Anthony
(see all)