GospelbeacH


Another Summer Of Love
Alive Naturalsound Records [2017]


Fire Note Says: GospelbeacH takes us back to that warm California sounds when jangly beach music met up with the Grateful Dead's guitars and The Byrds' vocal harmonies.
Album Review: Shortly after the Beach Boys, the California sound was defined by the likes of The Byrds, Crosby, Stills & Nash, The Grateful Dead, The Eagles and Fleetwood Mac, and a lot of that spirit lives on in GospelbeacH, the brainchild of Brent Rademaker, formerly of the Beachwood Sparks. Rademaker had taken a leave from music, but jamming with one time Beachwood Sparks drummer Tom Sanford, brought him back geographically and musically to the California sound, and a debut that included guitarist Jason Soda and Neal Casal (who had toured with Ryan Adams and the Catholics) and served up that echoed their veneration of the Dead, Pacific Surf Line.
With this sophomore follow-up, Rademaker continues on with Soda, keyboardist Jonny Niemann, and a whole chorus of background vocalists to provide those much-required harmonies, that includes Miranda Lee Richards and Wilco's Pat Sansone. Another Summer of Love, true to it's title, looks to hit that musical sweet spot that recalls all the jangly guitars and vocal pop hooks of their influences, from Tom Petty, and all the above.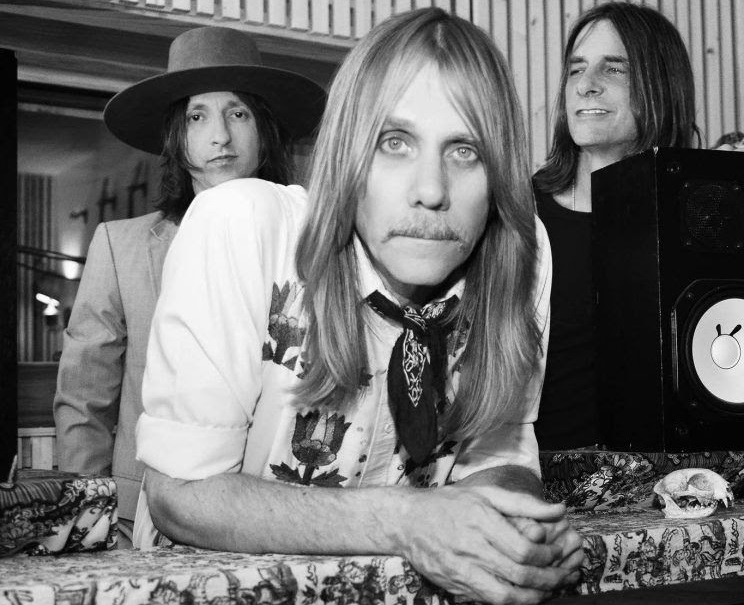 "Kathleen" is old school rock n' roll, driven by a rollicking piano intro and synth, with guitars that you could imagine being played by Joe Walsh, "You're Already Home," sends signals to Dead heads and fans of New Riders of the Purple Sage that their jam band needs will be met, and "California Fantasy" pays its respects to Tom Petty's Heartbreakers. For those of us of a certain age, a sticker on the album cover warning, "This is new music, but it might trigger flashbacks. Use with caution."
While Another Summer Love is pleasant enough, and if "In the Desert" doesn't leave you with a peaceful, easy feeling, perhaps you're overdue to drop out and tune in, but Rademaker is comfortable reliving the past, there's little here that presents a unique artistic point of view. That said, if you want to escape to a groovier, friendlier time, you'll dig "Hangin' On" and the love song standard, "(I Wanna See U) All the Time."
Key Tracks: "Hangin' On" / "Kathleen" / "California Fantasy"
Artists With Similar Fire: Papercuts / Father John Misty/ The Avett Brothers
GospelbeacH Facebook
Alive Naturalsound Records
– Reviewed by Brian Q. Newcomb
Latest posts by Brian Q. Newcomb
(see all)