Sleater-Kinney: Dig Me Out (White Vinyl LTD 300 Copies)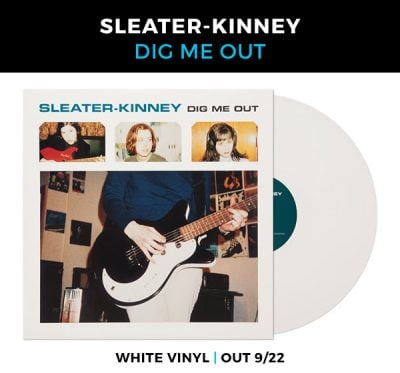 The 20th anniversary of Sleater-Kinney's Kill Rock Stars debut (now on Sub Pop) Dig Me Out is out on a limited white vinyl and limited to 300 copies. I think this will sell out sooner than later so you can grab one HERE.
This is a Newbury Comics exclusive and first issue on colored vinyl (outside of the Sleater-Kinney box set in 2014). This variant of Dig Me Out is officially released on 9/22/17.
Latest posts by Fire Note Staff (see all)