King Gizzard & The Lizard Wizard


Murder Of The Universe
ATO/Flightless Records [2017]


Fire Note Says: King Gizzard continue their 2017 releases with the chaptered concept album Murder Of The Universe.
Album Review: Melbourne's King Gizzard and the Lizard Wizard are back with a behemoth of an album titled Murder Of The Universe. It is their second release in 2017 and like many of their previous albums, works within a particular theme and style.
After kicking off the year experimenting with the recording of microtonal instruments for the engaging Flying Microtonal Banana, King Gizzard turn up the amps and storm the mystical and medieval gates of a present day Stranger Things with Murder of The Universe. The album is divided up into three chapters: I. The Tale of The Altered Beast, II. The Lord of Lightning Vs. Balrog; and III. Han-Tyumi and keeps you hanging onto each thread. All three collection of songs work together and allow King Gizzard to transport you to their dimension.
If you have already been riding the King Gizzard train for a bit now then you will hear the band's familiar style of repeating lines and riffs that create loops within their music on MOTU. The album fits more with their stronger rock records like Nonagon Infinity (2016) and I'm In Your Mind Fuzz (2014) but stands on its on pedestal with its concept approach and the spoken word narratives by Flightless recording artist Leah Senior for the first two chapters and male cyborg Han-Tyumi on the final chapter. At first, this interjection of storytelling might throw you off but after one listen, they really help emerge the listener into this album. The chaos of King Gizzard's instrument mix flows behind these stories and if you played a drinking game on the first chapter for every time "altered beast" is stated you would be quite sauced in the first 20 minutes!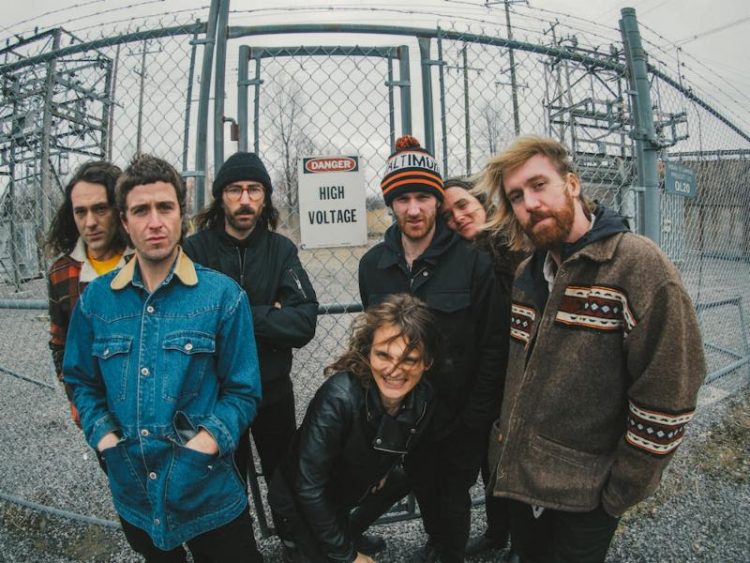 MOTU is edgy around every corner and within each chapter. The second chapter being The Lord of Lightning Vs. Balrog is probably my favorite overall series, even though some of my favorite tracks land in chapter three. The thunderous over five minute "The Lord of Lightning" goes off the rails multiple times and is the madness you want from King Gizzard. "The Floating Fire" is a just under two-minute barn burner that will explode any live set while the closing psychedelic one-minute "The Acrid Corpse" will carry you away.
King Gizzard consistently have been giving the listener something different with each release in their catalog. MOTU uses all of its 21 tracks to paint you a picture and give you a big concept record in 2017 that has the overall vibe of past classics from Pink Floyd, Rush, Marillion and even Queensrÿche's Operation Mindcrime (1988). It is a lost form of art that has been closeted in the age of singles and minimal band loyalty. The fantastic thing about the rise of King Gizzard & The Lizard Wizard is that they break this barrier. This group pushes their limits with each release, is not afraid to try something new, is not afraid to fail and already has conditioned their fans that if their current release is not your total vibe, their next release just might be back in your wheelhouse. Murder of The Universe is another solid offering in the bands catalog and it welcomes repeat listens. The narratives, the lyrics, the seamless transitions, wild instrumentation and the overall execution that swirls all the pieces together truly keeps King Gizzard on the leading creative edge in indie rock. It is an exciting time for the band and our anticipation is high for whatever comes next!
Key Tracks: "Digital Black" / "The Lord Of Lightning" / "Vomit Coffin"
Artists With Similar Fire: Rush / Damaged Bug / The Ghost Of A Saber Tooth Tiger
King Gizzard & The Lizard Wizard Website
King Gizzard & The Lizard Wizard Facebook
ATO Records
Flightless Records
-Reviewed by Christopher Anthony
Latest posts by Christopher Anthony
(see all)