Emperor X


Oversleepers International
Tiny Engines [2017]


Fire Note Says: Offering an up-tempo lyrical tour of politics and contemporary despair, Oversleepers International will bewilder listeners and keep them on their toes with genre-bending arrangements.
Album Review: If Conor Oberst had a knack for pop and dropped out of a Political Science PhD. program, he might've made Oversleepers International instead of Digital Ash in a Digital Urn. Emperor X's new record is a politically dense achievement that manages to break new ground for the ever-evolving DIY genre.
Album opener "Wasted on the Senate Floor" comes short of offering a clear forecast of things to come, but succeeds in introducing listeners to the kind of songwriter they're dealing with in Emperor X. It has the manic energy of a Jeff Rosenstock tune, the issue fluency of a Mischief Brew record and the pitch-perfect–and pitch-black–political commentary found too rarely in contemporary music. The sheer knowledge and degree of understanding the songwriter showcases right off the bat and throughout the record is breathtaking, and from a lyrical standpoint alone, Emperor X deserves widespread recognition as an indispensable chronicler of our modern societal woes.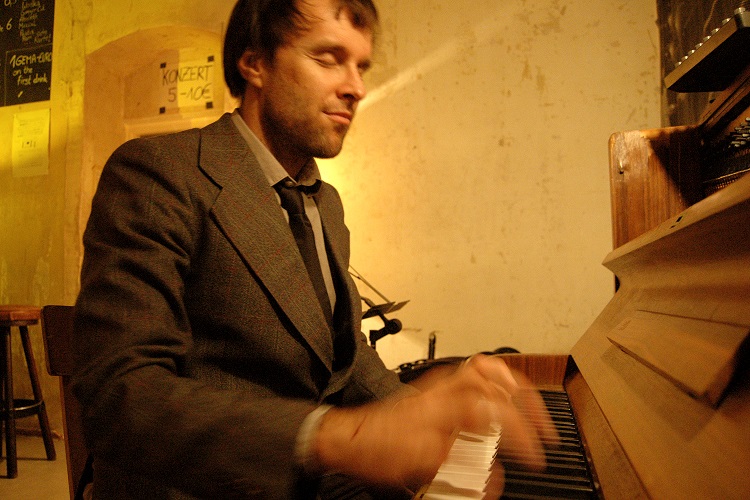 However–and perhaps most impressively–Emperor X is not content to merely craft a strong, politically-charged DIY record. The chorus of "30,000 Euros" has detectable R&B influences, by the time listeners reach the end of the record, they've been treated to a wholly original blend of EDM, R&B, Pop and DIY elements, all working in tandem create one of the catchiest and memorable alternative releases of the year. Nearly every song on Oversleepers International is loaded with unshakable hooks and singalong choruses, strung together by groovy drums, smooth vocals and glistening guitars. Despite the lyrical bombast, this is a windows-down, driving-home-from-the-beach-at-twilight summer record. Which is really astounding, considering the record's off-the-charts level of lyrical density.
Oversleeprs International works as up-tempo, good-mood driving music. It works as an education in political malaise. It works as a moody reflection, an occasionally-atmospheric relaxant, a genre-bending breakthrough. Up-and-coming DIY artists should not skip over this record–but neither should skeptical critics, discerning listeners or those who welcome fearless innovation. It will not let you down.
Key Tracks: "Wasted on the Senate Floor" / "30,000 Euros" / "Brown Recluse"
Artists With Similar Fire: Mischief Brew / Mountain Goats / Antarctigo Vespucci

Emperor X
Emperor X Facebook
Tiny Engines
– Review by Dylan Gallimore
Latest posts by Dylan Gallimore
(see all)