Feist


Pleasure
Interscope Records [2017]


Fire Note Says: Folk pop Feist expands the creative palette for her folk pop fanbase with an eclectic and creative album celebrating life's Pleasure.
Album Review: Folk/pop singer Feist first came to international attention with the breakthrough success of her songs "1234" and "I Feel It All," from the breakthrough album, 2007's The Reminder. Although it was her third solo album, she was nominated for a Grammy as Best New Artist, and in her native country Canada she won Juno Awards for Artist and Album of the Year. That year she was named Spin Magazine's Breakout Artist of the Year, and went on to perform on Saturday Night Live, and played the role of the Christmas Tree Angel in Stephen Colbert's Christmas special, "The Greatest Gift of All," which found her singing Elvis Costello's "(What's So Funny 'Bout) Peace, Love & Understanding," with the Willy Nelson, John Legend, Toby Keith, Costello & Colbert (now available on DVD). In 2009 she sang a duet with Jeff Tweedy, "You and I," which appears on Wilco (The Album).
While the "folk/pop" description does accurately describe much of her work on her biggest selling album, The Reminder," Feist's early eclectic roots suggest an arty, experimental spirit at work in the singer/songwriter. As a teen she fronted a punk band in her native Calgary, and later collaborated with indie rock act, Broken Social Scene, and with electro punk performance artist, Peaches. Feist participated in a Velvet Underground Revisited tribute in Paris with Radiohead's Colin Greenwood, and once released a 7" single collaboration with the metal band Mastodon, each performing the others song.
Those diverse experiences should be kept in mind when approaching her sixth studio album, Pleasure, her first since 2011's Metals. Many of the 11 songs here are still deeply connected to her folk music inclinations. On haunting songs of longing, "I Wish I Didn't Miss You," "A Man Is Not His Song" and "Baby Be Simple," everything is stripped back to essentials, the acoustic guitar and Feist beautiful voice, raw and intimate. But on the first one she experiments with additional reverb to give her voice greater emphasis when desired, the second is delivered in a whisper, at times even in nearly a spoken word performance for dramatic effect, until the midpoint where her voice is doubled and a light drum and orchestration support her singular vocal instrument as she begs for connection.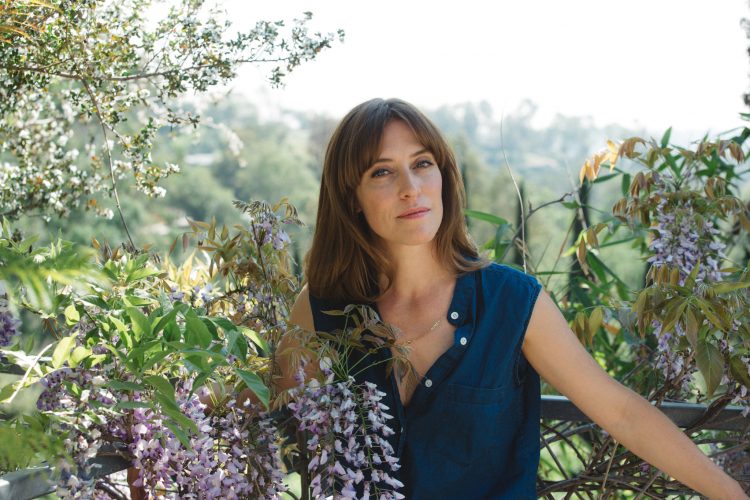 The rockiest thing here, "Century," is co-written with Jarvis Cocker, of the Britpop rock band Pulp, who does a spooky monologue over the closing minutes of the song. The title track, which opens the album with a 20+ seconds of silence, builds from a staccato picking of strings, which grows to a full blown rock hook on the electric guitar as Feist celebrates, presumably, the pleasures of the flesh. "Any Party" starts out like any standard folk rocker, but Feist drops to near quiet only to build to a loud crescendo as she is joined by a vocal choir to assure her lover that she "would leave any party for you," followed by sound effects of a door opened and slammed as footsteps walk away.
The album draws to a close with Feist show off her vocal range on a bluesy reading of "I'm Not Running Away," with a vocal shot to match the lead guitar, and then the final "Young Up," a jazzy pop number where she continues to experiment with electronic vocals. Pleasure lives up to it's title, while Feist gives fans of her ten year old introduction enough folk/pop to engage, and then stretches her creative palette to reveal that there's a lot more too her – musically and vocally – than just another waif with a guitar.
Key Tracks: "Pleasure" / "I Wish I Didn't Miss You" / "Century"
Artists With Similar Fire: Suzanne Vega / Lucy Wainwright Roche / PJ Harvey

Feist Website
Fesit Facebook
Interscope Records
– Reviewed by Brian Q. Newcomb
Latest posts by Fire Note Staff
(see all)