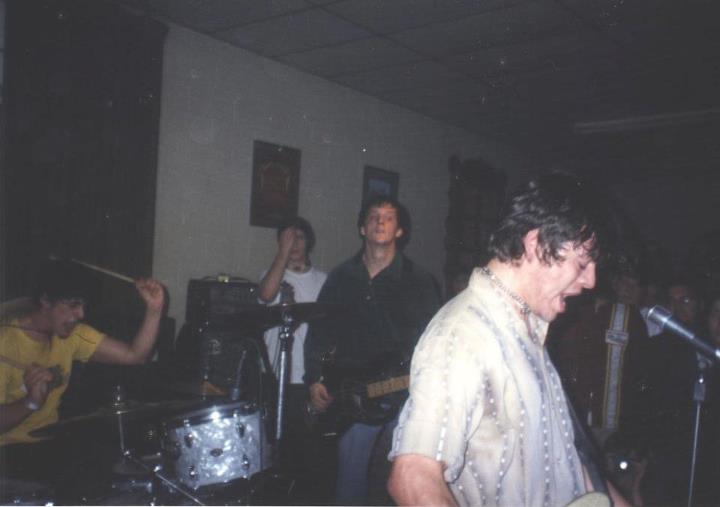 Brainiac is one of the best and also one of the most tragic stories in the music history of Dayton, Ohio. The mid 90's was an explosion for "alternative rock" and with groups like Guided By Voices and The Breeders hailing from the Gem City, Dayton Ohio was on the indie map. Hell, the hype even brought Billy Corgan of the Smashing Pumpkins one night to our small, notable and now closed venue Canal Street Tavern.
There is a clear list of groups that were on the edge of stardom from Dayton but Brainiac was for sure going to be the next big launch from the scene. The band opened for Beck for his European tour dates in early 1997 and were set to record their major label debut on Interscope Records. Then, on May 23, 1997, it all went sideways when 28-year-old dynamic Brainiac guitarist/vocalist Tim Taylor was killed in an automobile accident on North Main Street in Dayton, Ohio.
Now, after 20 years, there is a Kickstarter campaign to tell the story of the Brainiac legacy. The film will capture the 90's Dayton music scene and how people survive and cope with the loss of loved ones. The documentary will feature the band, family members, fellow musicians and label reps.



Nine Inch Nails, The Mars Volta, Death Cab For Cutie and countless others have cited Brainiac as an influence. You will see and hear Steve Albini, Wayne Coyne, Buzz Osbourne, Cedric Bixler, David Yow, Eli Janney, Fred Armisen, Jim O'Rourke, Gregg Foreman, John Schmersal, Juan Monasterio, Tyler Trent, Michelle Bodine, and Linda Taylor on screen talking about their connection and thoughts on Brainiac. The film is directed and produced by Eric Mahoney. His documentary and narrative work has been seen on television and at various international film festivals such as Cannes, Tribeca and Melbourne – plus he spent over a decade in the Midwest music scene fronting the band Murder Your Darlings.
Currently, the project is getting close to the half way mark with a goal of $40,000. There are 15 days left in the campaign and some great rewards are still there for backers. Also, Luke Skywalker just plugged the doc on Twitter, so if the Force is with 3RA1N1AC – shouldn't you be! You can find the Kickstarter page HERE to make this project a reality.
Latest posts by Christopher Anthony
(see all)