Jay Som


Everybody Works
Polyvinyl Records [2017]


Fire Note Says: Jay Som is doing her own thing that results in a fresh proper debut.
Album Review: Jay Som was doing her own DIY thing posting music online when Polyvinyl officially released her first batch of songs last year with the excellent introduction album Turn Into. The fresh spirited Bay Area-based singer, songwriter and multi-instrumentalist Melina Duterte (aka Jay Som) is back with her proper debut, Everybody Works, and it completely holds up to expectations.
Where Turn Into showed how Jay Som could soar in a low production environment, Everybody Works highlights what she can do when there are no restraints. The bookends for this album are a prime example, as the under two-minute opener, "Lipstick Stains," is a dreamy floating track that puts Duterte's vocals in the clouds as the sweet orchestration surrounds her, while the closing over seven-minute number, "For Light," is a crawling sprawling track that once again drifts you off while putting an exclamation point on your listening experience. What falls in-between these two dream like songs is the true appeal of Jay Som – substance and variety.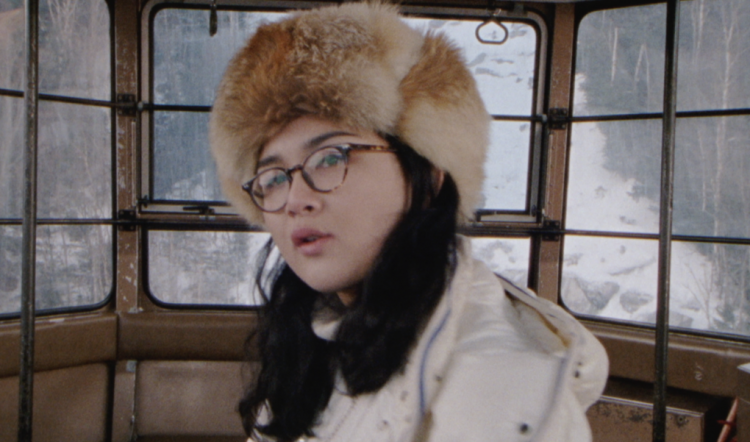 "The Bus Song" is a solid indie strummer as it builds with quiet vocals that all of sudden have backing vocals and a swaying chorus. "1 Billion Dogs" is a big muffled rocker that is instantly memorable because it shows her youth and vigor that musically goes a bit wonky (in a good way) near its conclusion. The best part of Jay Som is probably displayed on the mid album tracks, "One More Time, Please" and "Baybee," because of their pop song structure. They should sound slightly out of place but they don't. The tracks have a subtle controlled bounce that you could hear on any format of radio (if that was a thing anymore).
What most will find with Jay Som, is a really young and strong individual that is doing things her way and it works. The title track will stay humming in your head while the 35-minute running length of the album is a perfect dose. Jay Som is the modern Liz Phair which fits neatly into today's instant now attitude and other recent similar stand outs like Vagabon and Frankie Cosmos. Everybody Works is a freewheeling indie affair that hopefully sets a path of success for Jay Som as it definitely sounds like the beginning to something great still to come!
Key Tracks: "The Bus Song" / "1 Billion Dogs" / "Everybody Works"
Artists With Similar Fire: Vagabon / Liz Phair / Frankie Cosmos

Jay Som Website
Jay Som Facebook
Polyvinyl Records
– Feature by Thomas Wilde
Latest posts by Thomas Wilde
(see all)