Enemies


Valuables
Topshelf Records [2016]


Fire Note Says: Enemies go out on a high note.
Album Review: The moment you fire up Enemies' third album Valuables, you're greeted with a jammy, proggy, sound. The Irish band, who announced their breakup after the release of this album, does an incredible job at creating ambience. Subdued vocals function as an extra instrument, allowing the focus to stay on the intricate guitar and percussion. That album opener "Itsallwaves" gets the album off to a fast start and Enemies really shines when it stays closer to that prog spirit.
They stick with that sound on "Houran" and "Leaves." The former is a herky-jerky instrumental tune that plays with both volume and tempo. As one who tends to patiently wait for instrumental tracks to come to an end, "Houran" made a great impression. Because the production on Valuables tones down the vocals the track doesn't feel out of place. "Leaves" is perhaps the most complete track on the album, with the band going into full jam-mode at its end. It remains with you long after it has ended.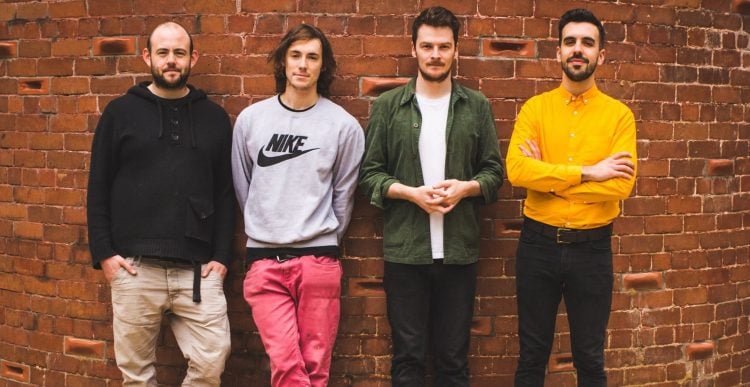 As a first-time listener to Enemies, it's disappointing to know that the band is no more. While it may feel too soon for fans of the band, Valuables is a great way to go out. Enemies sticks to their identity, staying interesting and surprising for the entire album. For those of you who enjoy modern guitar-driven rock with some moodiness to it, Enemies is worth a listen.
Key Tracks: "Itsallwaves" / "Houran" / "Leaves"
Artists With Similar Fire: Minus The Bear / Foals / Mutemath

Enemies Website
Enemies Facebook
Topshelf Records
– Reviewed by Matthew Heiner
Latest posts by Matthew Heiner
(see all)