Ryan Adams


Prisoner
PAX AM/Blue Note Records [2017]


Fire Note Says: Ryan Adams explores heartbreak and loss on one of the best albums of his career.
Album Review: It all starts with a rager, "Do You Still Love Me?" Which rocks like no other song on the album rocks. It's the paranoia that gets the rest of the story moving. It's the wail before the descent into the pain of the all too public dissolution of Adams' marriage to pop star Mandy Moore. And that's when the bone chilling cold of the synthesizers comes in on the 2nd track, "Prisoner." And yeah it sounds like Springsteen, but he doesn't just do a Springsteen, Adams lets Springsteen's sound seep into his, so you get the synths from "Tunnel of Love" and the late night/early morning sound of loss that accompanies it.
And where Adam's 2014 self-titled album dealt with the beginning of a pulling away from an unspoken someone, this time Adams reaches out the annals of rock history to see how they dealt with horrible breakups. And where some would reach for Dylan's Blood on the Tracks, Adams reaches into Springsteen's own 1987 document of the dissolution of his marriage, Tunnel of Love.
Adams doesn't hold anything back. Songs like "Breakdown" bring us so close to how he was feeling at a given moment. We don't just listen to these lyrics as words, we are attached to a body that has lost someone.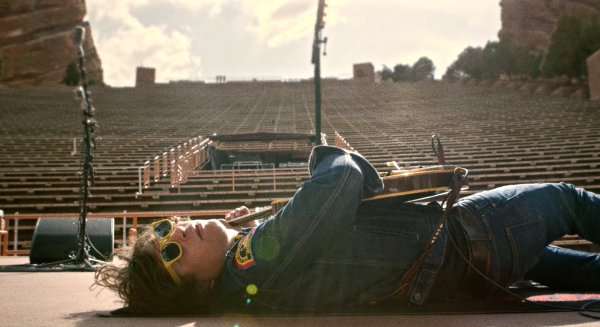 In making Prisoner, Adams listened to Bruce Hornsby, he listened to Bruce Springsteen. But it's how the production of those two fill out the nuances that the songs bring out where Adams really excels. So every crystalline strum lands on us.
The album's trajectory has as an arc, so as the songs click by, so does the weight of his loss.
At the end, there's a sense of letting off of the pain he described in earlier songs, narrowing into something you might call peace. As he sings on the closing song, "We disappear."
"You deserve a future and you know I'll never change."
The track, and the album ends with a razor wire blitz of a guitar solo. On Prisoner, Adams has given us a succinct and sustained investigation into loss and the change that loss brings. He went to the edge and came back, and because he does, so do we.
Key Tracks: "Doomsday" / "To Be Without You" / "Outbound Trains"
Artists With Similar Fire: Bruce Springsteen / Conor Oberst / Wilco
Ryan Adams Website
Ryan Adams Facebook
Blue Note Records
– Reviewed by Adam Strong
Latest posts by Adam Strong
(see all)