Black Joe Lewis & The Honeybears


Backlash
INgrooves Music Group [2017]


Fire Note Says: Black Joe Lewis & The Honeybears make the soulful rock return you expect!
Album Review: Austin's Black Joe Lewis is back and once again is adding The Honeybears into the moniker after his 2013 solo titled record Electric Slave. If you wonder why, you will answer your own question after spinning the first track, "Flash Eyed." Right from the start, The Honeybears horn section is back front and center keeping pace note for note with Lewis' guitar. This more equal blending of sounds reverts back to the group's first two records and somewhat polishes off the rawer guitar driven rock found on Electric Slave.
Like any band that is on their fourth full length and have been around for almost ten years, you automatically expect a certain amount of maturity and confidence in their music and that is exactly what you will hear on Backlash. More so than ever, The Honeybears drive songs like "Sexual Tension" and "Lips Of A Loser," as the later possesses that deep soul filled Stax-styled horn that makes the song hustle along with some strings. At its six-minute running time the song perfects the group harmony, while Lewis plays with the band back in forth with a very controlled riff.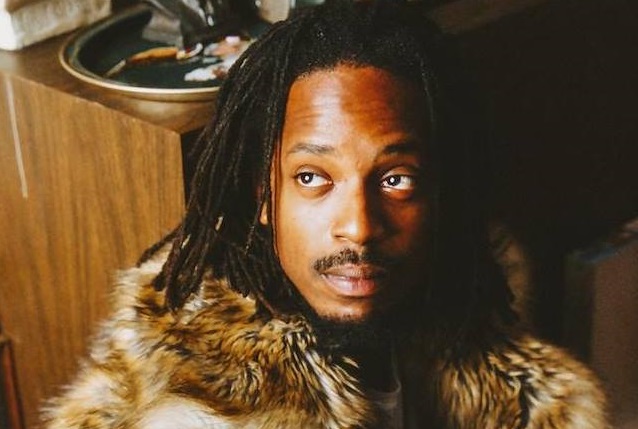 Backlash feels familiar upon first spin with its mix of classic soul, punk R&B and garage edge but it is a record that really sinks in as you play it more. I always thought that Black Joe Lewis & The Honeybears ran a tight ship, especially if you see them live, but you can hear it in Backlash. If you have been a fan and listened to their catalog, then nothing on Backlash will immediately surprise you, which almost had my review rating drop down a notch because of it. I am glad that I gave the record a few more listens because that is where the stronger cohesion starts to reveal itself. The spiraling sax and guitar combo on the frantic "Freakin' Out," the free for all guitar screech during "Prison" or the background call outs in the shake and move Daptone like "Sexual Tension" all create memorable moments. Backlash has a timeless soul that propels Black Joe Lewis & The Honeybears forward and will easily keep the record in your heavy rotation.
Key Tracks: "Sexual Tension" / "Lips Of A Loser" / "Prison"
Artists With Similar Fire: Gary Clark Jr. / Niles Rodgers / James Brown

Black Joe Lewis Website
Black Joe Lewis Facebook
INgrooves Music Group
– Reviewed by Christopher Anthony
Latest posts by Christopher Anthony
(see all)