Japandroids


Near To The Wild Heart Of Life
ANTI- [2017]


Fire Note Says: Rock lovers rejoice: Japandroids have returned!
Album Review: Are you ready to rock? If so, Canadian duo Japandroids have something for you on their third LP, Near To The Wild Heart of Life. An alternative title to the album could be We've Grown Up Just Enough But Still Wanna Rock. There is a world-weariness apparent in the lyrics and the band changes up speeds with gusto – it's not just adrenaline on display this time around. That being said, the Japandroids sound is still front and center and the band seems to be enjoying themselves as they burn the world to the ground.
The energy and passion that Brian King (guitars, vocals) and David Prowse (drums, backing vocals) bring to their music is undeniable. If you get to see the band live, their sweat might find you. Prowse's drumming never ceases to amaze; a favorite moment on this album is the bridge on "Midnight To Morning." He keeps speeding things up to the point where anything faster seems impossible. It's not a drum solo so this moment not highlighted per se; King's guitar stays relatively complacent. But Prowse keeps going until the song breaks back into its chorus.
The aforementioned song and the title track both rock in a more traditional Japandroids way; however, there is an experimental electric ballad "I'm Sorry For Not Finding You Sooner" and a synthy rock tune by the name of "Arc of Bar." While these songs aren't revelations in and of themselves, they show that Japandroids are trying out new things. They also bring a balance to Near To The Wild Heart of Life that keeps the album from growing tiresome. As great as Celebration Rock was, it was only for certain moods or moments.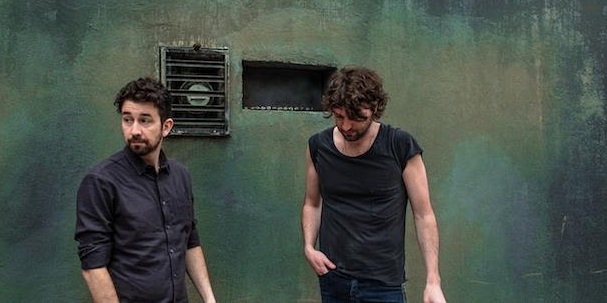 Japandroids also provide a continental service to us by making a Canadian/USA national anthem. I submit that "North East South West" be played at any sporting event in which Canada and the United States are both represented. No need for two separate anthems; we now have just the one. Add civil servants to the resumes of King and Prowse.
Bottom line: Japandroids haven't changed too terribly much and what they did tweak doesn't take away from the listening experience. Near To The Wild Heart of Life is more varied than before, its production is cleaner, but the Japandroids essence permeates the album. If you enjoyed their previous work, don't wait on this one. If you're new to Japandroids but like well-executed rock music, come join us!
Key Tracks: "Near to The Wild Heart Of Life" / "Midnight To Morning" / "No Known Drink or Drug"
Artists With Similar Fire: Cloud Nothings / Beach Slang / The Gaslight Anthem
Japandroids Website
Japandroids Facebook
ANTI-
– Reviewed by Matthew Heiner
Latest posts by Matthew Heiner
(see all)