Two Door Cinema Club


Gameshow
Glassnote Records [2016]


Fire Note Says: Try not to dance to the newest from Two Door Cinema Club.
Album Review: It's taken Two Door Cinema Club four years to release their third full-length album. The Irish three-piece took their time to craft a confectionary gem with Gameshow. It's dance rock that doesn't skimp on the beats but also has some heft to it. Band members Alex Trimble (vocals, rhythm guitar), Sam Halliday (lead guitar), and Kevin Baird (bass) work without the services of a devoted drummer, but that absence isn't felt on Gameshow.
Initially, the song that grabs you is "Bad Decisions." Synthesizers intertwine with a burst of guitars, whose sound harkens back to disco of the 1970's. Yeah, it could pass for a song by the Bee Gees, especially with Trimble exercising his falsetto. It's one of those songs that compels you to move, or preferably, dance.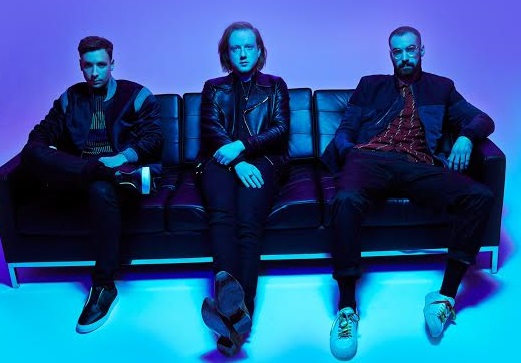 With more listens, the spaciness of "Lavender" began to emerge. While "Bad Decisions" has the disco guitar riff and beat, "Lavender" has even more guitar and vocal hooks. Two Door Cinema Club shows off a dreamy swagger in this track that provides depth beyond the typical dance rock. Admittedly, "Lavender" would be even stronger with drums doing the heavy lifting of the bass and rhythm guitar, and the production strains as a result. That may be too distracting to some people but this listener found it be forgivable.
Those details keep Gameshow from being granted must-listen status. This is an album for fans of grooves and motion. Two Door Cinema Club is skilled with song construction and good times – those looking for more depth won't find that here. The band seems just fine with that, as well they should.
Key Tracks: "Bad Decisions" / "Lavender" / "Are We Ready? (Wreck)"
Artists With Similar Fire: Phoenix / Arctic Monkeys / Atlas Genius
Two Door Cinema Club Website
Two Door Cinema Club Facebook
Glassnote Records
– Reviewed by Matthew Heiner
Latest posts by Matthew Heiner
(see all)