St. Lenox


Ten Hymns From My American Gothic
Anyway Records [2016]


Fire Note Says: St. Lenox's second album is a poignant reflection on identity.
Album Review: Andrew Choi and friends are back on his sophomore album, Ten Hymns From My American Gothic. Choi's folk-electronic style is alive and well on this effort – it may take you a listen or two to wrap your head around what you hear. Incredibly literate and full of insight, Choi is appealing due to his unique voice (both literal and figurative). He puts identity and diversity at the forefront of this LP, which makes for a novel-like or spoken word experience.
Musically, St. Lenox is straightforward. Keyboards, drum machine, and some guitar form the backbone of most songs. Choi's vocals can be divisive – he infuses so much feeling and urgency into each word, but he doesn't have the biggest range. He uses the tool as an effective way to communicate, though, so that lack of range can be forgiven. Of note is the theme of the hymn throughout the album. That clicked during Side B; the simple song structure and reliance on keyboards is intentional. That attention to detail and discipline are noteworthy.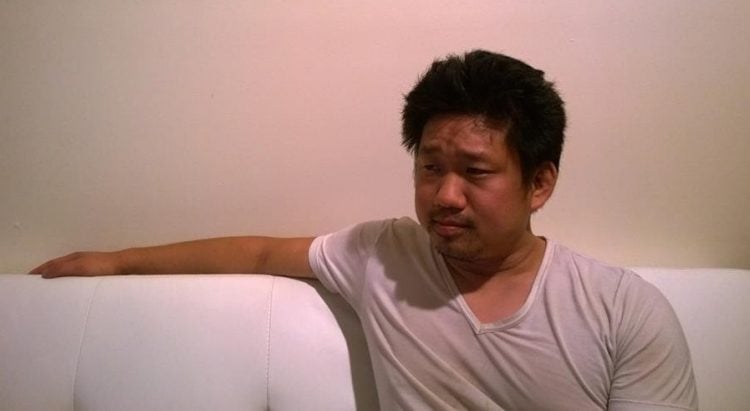 Choi truly shines when he unraveling his different identities. Political, ethnic, racial, and sexual identities all converge in this one man. Choi's willingness to present those facets to the listener is vulnerable and illuminating. Ten Hymns From My American Gothic belongs more in the classroom than in the club. Giving this album a listen will expose you to a distinct voice and experience that either you haven't considered before or will hit close to home. Both outcomes are worthwhile.
While not a favorite album of the year, St. Lenox is operating in an important place. The storytelling and space he is creating for diverse voices is significant and will hopefully lead to more of those voices being heard. This is intelligent music that will help you increase your understanding and empathy.
Key Tracks: "Fuel America" / "Nixon" / "Korea"
Artists With Similar Fire: Mountain Goats / Magnetic Fields / Andrew Bird

St. Lenox Website
St. Lenox Facebook
Anyway Records
-Reviewed by Matthew Heiner
Latest posts by Matthew Heiner
(see all)